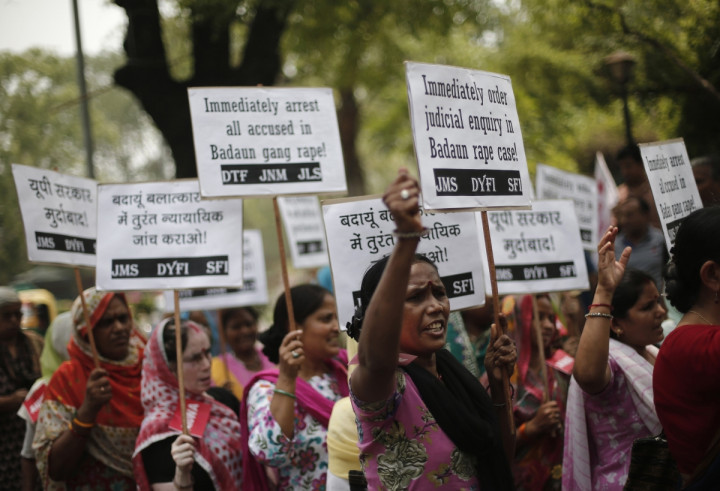 The 'two-finger test' is still being used to ascertain if a woman has been raped in the northern Indian state of Uttar Pradesh, despite the procedure being banned by India's health ministry.
The procedure, which is also used to test for virginity, involves a doctor inserting two fingers into a woman's vagina to determine its laxity and whether the hymen is broken. The test assumes the hymen can only be torn as a result of sexual intercourse.
In March, the Indian health ministry banned the use of the controversial test on the grounds that it is unreliable and unethical.
"The two-finger test must not be conducted for establishing rape/sexual violence and the size of the vaginal introitus has no bearing on a case of sexual violence," the guidelines state.
Indrajit Khandekar, an associate professor at the Mahatma Gandhi Institute of Medical Sciences, said: "Rape victims are often subjected to judgmental attitudes by doctors and other medical staff in the hospital.
"The new guidelines include that every hospital must have a designated room to deal with cases of sexual assault to provide privacy to the victim and must have essential equipment listed in the guidelines."
The guidelines were endorsed by the Uttar Pradesh health department in June, but are unlikely to be implemented until the document reaches officials in the district.
Uttar Pradesh, which is bordered by Delhi to the northwest, has been in the media spotlight for multiple reports of rape and sexual assault against women and girls.
In May, two teenage girls from Katra village, Badaun district, were gang-raped and murdered, and their bodies left hanging from a tree.
On Friday, India Today reported the alleged rape of a 16-year-old girl by four men, including the son of a former MP, in Sadashiv Patti village.
Women's rights activists have called for the immediate adoption of the new guidelines to safeguard the privacy and dignity of rape victims in Uttar Pradesh, and to assist the justice process.
Madhu Garg, of the All India Democratic Women's Association, cited the case of the Badaun girls to advocate the use of colposcopy, a procedure which closely examines the surface of the cervix.
"Confusion over whether the girls were raped or not wouldn't have emerged if colposcope was used to examine their private parts," she said.
Dr Neelam Singh of Vatsalya, a health resource centre in Uttar Pradesh, told the Times of India: "A colposcopy is 99% true. Even a small laceration caused by forced entry can be detected which normally goes missing with the naked eye or magnifying glass.
"It is used by many developed countries in US and Europe. Several state governments in the country have already given up the two-finger test."