Indian Elections: BJP Victory to Bring a More Vocal India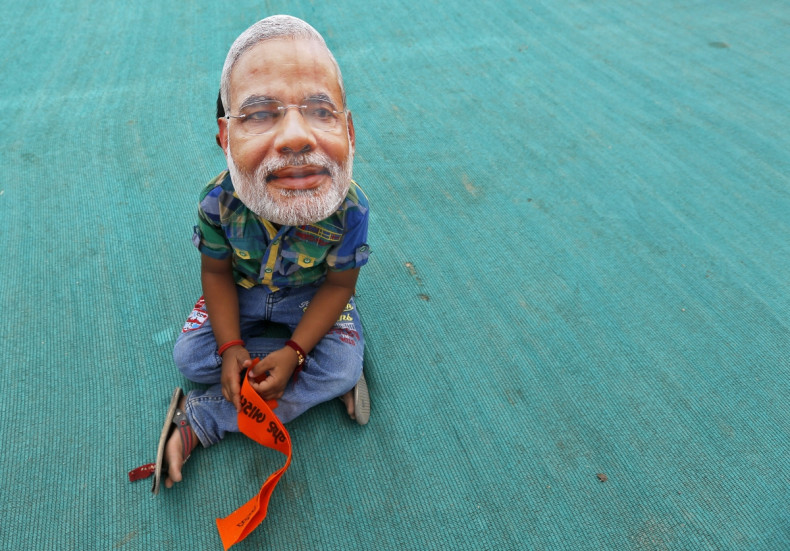 With India's mammoth general election process now reaching its conclusion, the majority of polls and observers predict a return to power (in some form) of the Hindu nationalist Bharatiya Janata Party (BJP) when results are announced on 16 May.
Last in government between 1998 and 2004, as leader of the National Democratic Alliance (NDA) coalition, and looking set to replace the ruling Indian National Congress (Congress), a BJP victory would result in a rightwards tilt in Indian politics.
Led by Narendra Modi, a divisive and controversial - yet for many - wildly popular individual, the BJP have benefited electorally from a significantly weakened Congress government.
With Congress' legitimacy significantly undermined by a series of large scale corruption cases, persistently high inflation, and rates of economic growth at their lowest for decades, India's trajectory to be a major international power appears to have stalled. It is this trajectory and status that it is the BJP's raison d'être to forcefully restore.
In the midst of this tumult, Modi has been cast as India's saviour, whose four times tenure as Gujarat's chief minister led to it being one of India's richest.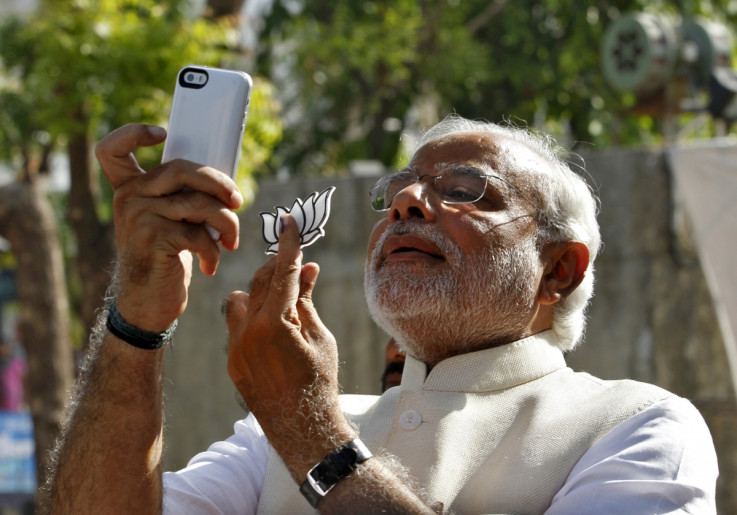 Narendra Modi takes a 'selfie' after casting his vote at a polling station in the western Indian city of Ahmedabad April.
Reuters
Underpinned by explicitly pro-capitalist, pro-market and populist policies, his supporters claim that with Modi at the helm, India will again experience higher rates of growth, investment and employment.
Whether this local success can be easily transplanted to the national level remains to be seen but explains the BJP's current popularity with India's middle class, leaders of big business and media and younger voters.
Pro-Hindu, and hence anti-Muslim and anti-Christian, biases will underpin further domestic policies on any return to power.
As witnessed during their first government from 1998 to 2004, the wholesale promotion of the BJP's political supporters, attempts to influence the legal and education system, and the rewriting of history textbooks, are all to be expected upon re-election.
Ensuring national security will also be a major policy concern. Greater and more equal rates of development will be essential here, particular to reduce support for India's many separatist and insurgent groupings.
The Naxalites, in particular, are benefitting from those left behind by India's economic transformation, and affected by land sales and mounting levels of industrial pollution.
The BJP has stated that it would reinstate draconian anti-terrorism provisions from the first NDA, as well as create community defence groups.
These provisions will also focus upon ensuring the further stability of India's border regions, especially with Pakistan and China.
Although belligerent towards Pakistan when last in power (through the 1998 nuclear tests, and a near war situation between 2001-02), the BJP were also very proactive.
Then-Prime Minister Atal Bihari Vajpayee led numerous diplomatic and peace efforts, partially normalising relations between the two sides.
In the interests of ensuring regional stability, presenting itself as a responsible power, and helping India "lift away" from South Asia to embrace its global destiny; a concerted effort to peacefully resolve the Kashmir dispute is not entirely infeasible.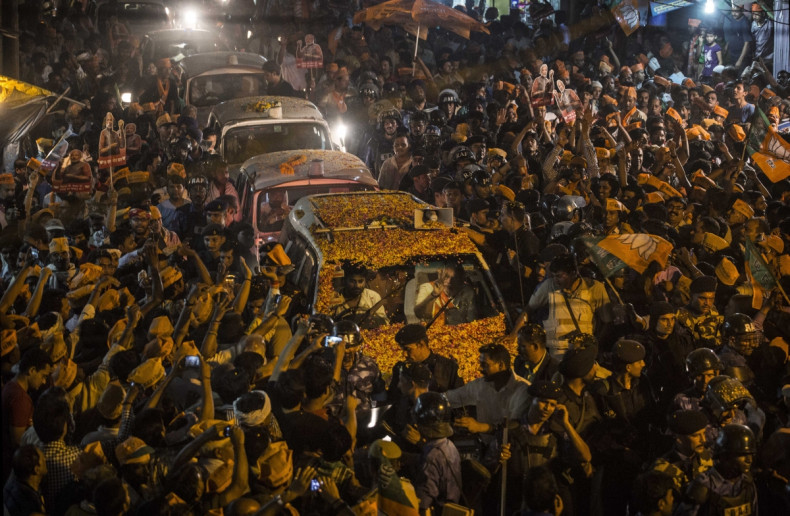 Of note, Pakistan's current Prime Minister was also in power during the last BJP regime, and is regarded as receptive to a new government.
Heightening India's autonomy will be the BJP's most critical global aim. Thus the BJP's 2014 election manifesto states that they will revise and update India's nuclear doctrine (perhaps with a first use policy towards Pakistan), invest more in India's military capacities (including domestic arms manufacture), and enhance trade and diplomatic ties with all major international powers.
In contrast to Congress, the BJP will be far more assertive, vocal and pragmatic, especially on issues such as gaining a permanent veto seat in the UN Security Council and having an equal voice on global financial/ environmental negotiations.
While relations with the US will remain strong, they will remain as a partnership rather than an alliance.
All of these steps will make India more visible, active and strong-willed within the international system, and potentially lead to more fractious relations with perceived strategic rivals (such as China).
As in 1998, an absolute BJP majority appears unlikely, and thus they will need to govern with - and take into account - several smaller regional parties. That stated, polls have noted a significant increase in voter numbers to around 70% (up by 10% on the 2009 elections).
These figures may herald the emergence of new political groupings (such as Arvind Kejriwal's Aam Aadmi (Common Man) Party) or protest voting (via the newly introduced 'None of the Above' choice on ballot papers).
If, however, they indicate a BJP majority (of 272 seats or more), the world would witness a putative rightward tilt becoming an indelibly right-wing shift, with Hindu nationalist forces dominating the nature of Indian politics for years to come.
Chris Ogden is Lecturer in Asian Security at the University of St Andrews. His book on the 1998-2004 BJP-led NDA government entitled Hindu Nationalism and the Evolution of Contemporary Indian Security: Portents of Power, is out now with Oxford University Press. You can read more about him and his work here.