Indian government cites 'social realities' for not criminalising 'marital rape' of underage girls
Government affidavit says sexual intercourse between a husband and his wife, who is above 15 years of age, is not rape.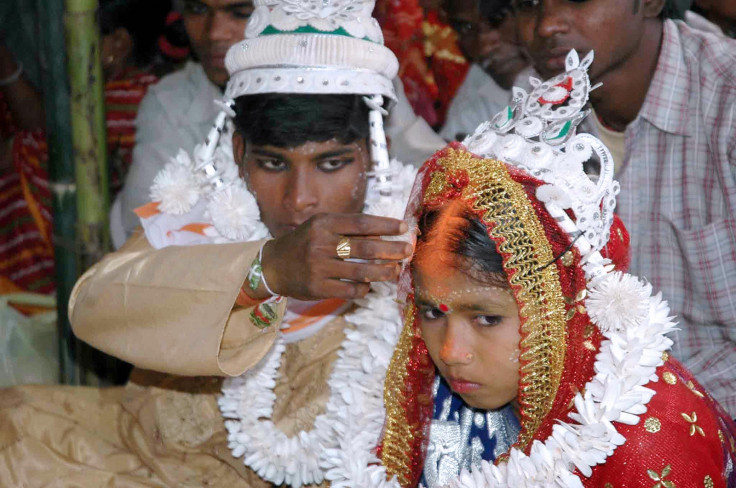 The Indian government has said criminalising sexual intercourse between a husband and his underage wife would be going against "social realities". While the legal age to be married is 18 for girls in India, social reality is such that girls are married off at a much younger age, the government said, while defending the Indian Penal Code (IPC) provision that allows sexual intercourse between a man and his wife who is under 18 years of age but above the age of 15.
The central government's response came after a Public Interest Litigation (PIL) was filed by an NGO RIT Foundation that challenged section 375 of the IPC saying it does not criminalise sexual intercourse between a man and a 15-year-old if she happens to be his wife.
However, on Monday (29 August), a division bench of Chief Justice G Rohini and Justice Sangita Dhigra Sehgal was presented an affidavit by the central government, which stated, "exception 2 (to Section 375 IPC) deals exclusively with private affairs of husband-wife based on traditional social structure and hence can't be said to be unconstitutional and in violation of Articles 14 to 21 of the Constitution".
"Although the age of consent is 18 years and child marriage is discouraged, marriage below permissible age is avoidable but not void on account of social realities. It is submitted that the social, economic and educational development of the country is still uneven and child marriages are taking place," the affidavit read.
Section 375 of the IPC says a man is said to commit rape when he has sexual intercourse with a woman without her consent, the exception being in the case of sexual intercourse between a husband and his wife who is not less than 15 years of age.
The affidavit presented by the government also stated it has been "decided to retain the age of 15 years under exception 2 of section 375 Indian Penal Code so as to give protection to husband and wife against criminalising the sexual activity between them".
© Copyright IBTimes 2023. All rights reserved.