Indian minister says efforts being made to bring back 39 hostages held captive by Isis since 2014
India's external affairs minister, Sushma Swaraj, has said that efforts are being made to bring back the 39 Indians who were abducted by Islamic State (Isis) militants in 2014 in Iraq. She confirmed that all of those kidnapped are alive and in captivity of the terrorists.
She further said that measures are underway to rescue aid worker Judith D'Souza, who was kidnapped in Afghanistan earlier this month. Speaking at her annual press conference in the Indian capital New Delhi on Sunday (19 June), the minister said that authorities were trying their best to free D'Souza, who was abducted by suspected militants on 9 June. "The way we are going ahead, I think it will be resolved soon," she told reporters.
She also dismissed claims that the 39 Indians who were abducted in 2014 were killed by the terror group. She claimed that there was no proof of their killing other than the statement of Harjit Masih, who managed to escape from Isis captivity. Swaraj said that two heads of states in the Gulf region told President Pranab Mukherjee, Prime Minister Narendra Modi and her as well that the Indian hostages were alive.
"I am not giving false assurance," she said, noting that if she had any confirmation on their death, she would have made it public.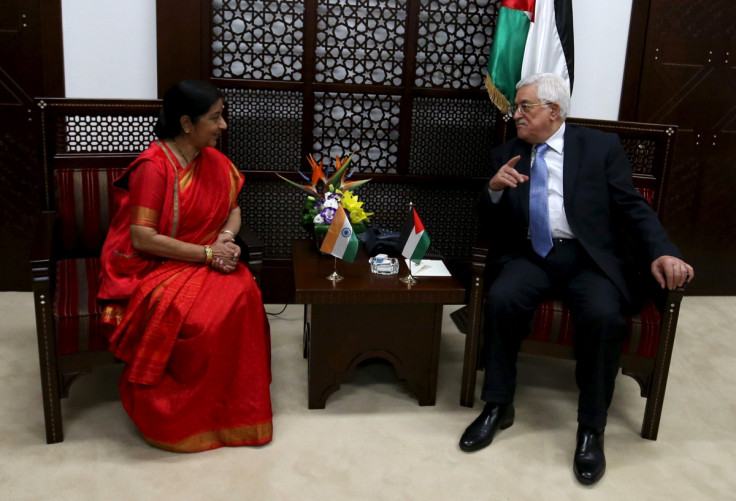 "When I say they are alive, I have taken on myself a major responsibility of tracing them....Nobody except Harjit Masih said they were killed. I will do injustice to them if I say they have been killed. It is my responsibility to [find them] and I will not shy away from it," Swaraj added. "I do not abandon any Indian national."
Replying to queries regarding the spate of murders of religious minorities in Bangladesh, Swaraj said that Sheikh Hasina's government has done a commendable job by nabbing the perpetrators. She also commended Islamic clerics and religious leaders in the neighbouring country for denouncing the killings and issuing the fatwa, terming the murders as anti-Islamic.
© Copyright IBTimes 2023. All rights reserved.