India: Self-radicalised man with 'Isis links' arrested by Delhi Police at Kashmere Gate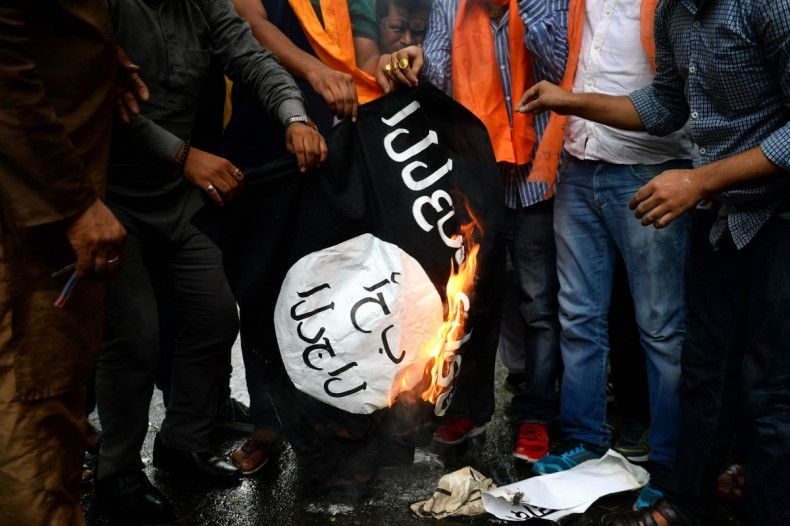 A 28-year-old man has been arrested in Delhi for suspected links with the Islamic State (Isis) terror group. Police believe that Ibrahim Sayyed was "self-radicalised" and that he had been sending money to four people previously arrested on Daesh terror-links.
Sayyed's arrest marked the fifth in connection with a crackdown on terror suspects in India. In January four people were arrested in the city of Haridwar in Uttarakhand based on links with a former Indian Mujahideen militant, who left the country to fight with IS (Daesh). Sayyed is believed to have been sending money to these men and has reportedly been in touch with one of them.
Special commissioner of police, Arvind Deep, told the Times of India: "The accused was arrested last night based on a tip-off from a central intelligence agency. Sayyed is a muezzin at Malad in Mumbai. He had come to Delhi to meet an associate."
Sayyed was arrested from the Inter State Bus Terminal in Delhi. Police are now reported to be checking his records, while a special cell team attempts to track down his contacts in the capital city. The four men who were receiving money from Sayyed belonged to a terror group that had pledged allegiance to Isis and were allegedly planning a terror attack in Haridwar in January before police caught them.
The arrest comes two days after a report indicated that the Indian wing of Isis were planning an attack in Goa and Maharastra. The plot allegedly targeted army, navy and air force infrastructure in these regions, the Hindustan Times reported. In January Daesh said that militants in Kashmir had pledged allegiance to them and that it had marked a "'big opportunity" for their plans to expand their caliphate in the subcontinent.
The last major terrorist attack in India occurred in 2008 when 10 Pakistani-based militants killed 164 people and wounded more than 300 in a series of co-ordinated hostage situations across the city. In January 2016 an Indian Air Force Base in Pathankot was attacked by suspected Pakistani terrorists. The mastermind of the 2008 Mumbai attacks, Hafiz Saeed, told India on 5 February that more attacks were likely.