Indian Olympic Association may drop Sultan actor Salman Khan as goodwill ambassador over rape remarks
The Bollywood actor has been asked by the IOA to apologise over rape comments.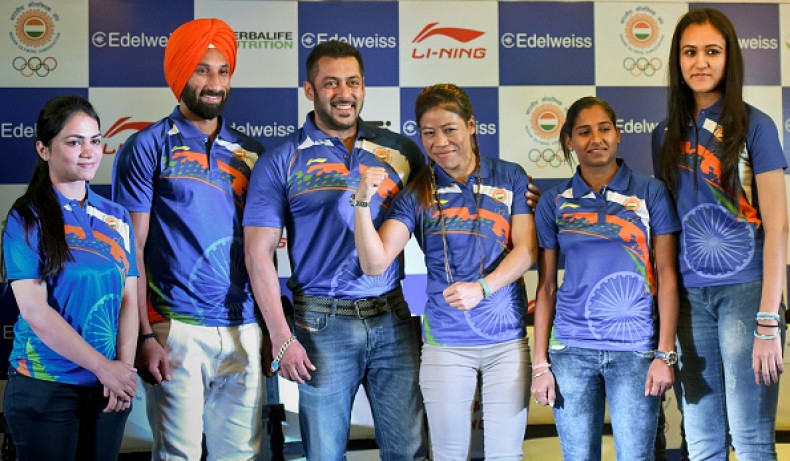 Bollywood superstar Salman Khan might be dropped as India's goodwill ambassador for the upcoming 2016 Rio Olympics following his controversial comments relating to women during a promotional event for his sports movie Sultan.
Responding to a question on his preparation for the movie, in which he plays a wrestler, he said: "While shooting during those six hours, there was so much lifting and thrusting that it was unbelievable. If I was lifting a 120kg person and dropping him down, I had to do it 10 times. I did it 10 times from five different angles. So, six-and-half or seven hours, either I was picking him and throwing him or else, he was picking me up and throwing me. So it was like the most difficult thing. When I used to walk out of the ring, I used to actually feel like a raped woman walking out."
The comments have sparked a huge controversy in India, with a number of women's organisations condemning the actor. The Indian Olympic Association (IOA) too have joined in the chorus, demanding that Khan tender an apology at the earliest.
"His comments as a goodwill ambassador would send a wrong message to all the sportspersons in the country. He shouldn't have used this analogy to describe his shooting schedule. He should have given a different answer or cited some other example. This way he has hurt the image of Indian sports. This statement will have an adverse effect with the Rio Olympics fast approaching. He should immediately apologise for his remarks," said IOA's Joint Secretary and India's chef-de-mission Rakesh Gupta, as quoted by India Today.
The actor's appointment as goodwill ambassador caused a huge uproar in sports circles with many past and present Olympians including Milkha Singh and Yogeshwar Dutt raising questions. Although Khan's family members have apologised for his remarks, the actor himself is yet to do so.