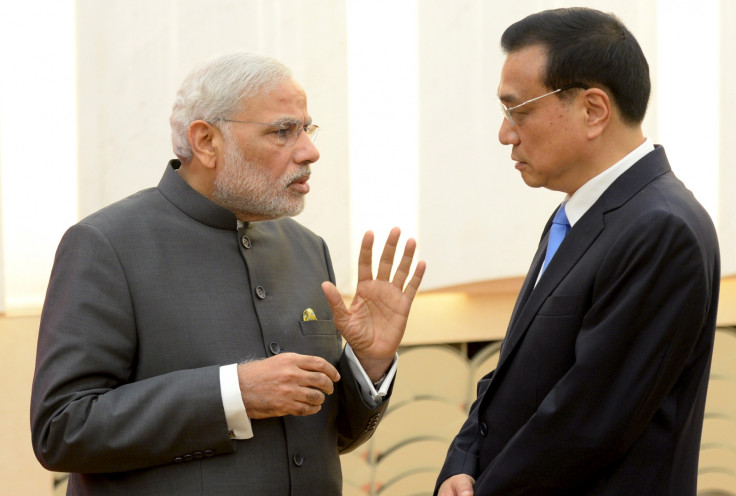 Indian Prime Minister Narendra Modi is in China for a three-day official visit as New Delhi and Beijing are wiggling to strike the right tone in setting up ties.
The troubled neighbours, often engaged in bitter border disputes and a sharp economic race in the Asian continent, have already signed 24 deals on a range of issues. The two countries are also setting up new diplomatic posts in each others' soil to boost relations.
In his second leg of his tour, Modi held talks with his counterpart Li Keqiang in the Chinese capital.
Speaking after the discussions, Modi said in a joint statement: "Our conversations were candid, constructive and friendly. We covered all issues, including those that trouble smooth development of our relations."
"I stressed the need for China to reconsider its approach on some of the issues that hold us back from realising full potential of our partnership. I suggested that China should take a strategic and long-term view of our relations."
Hinting on China's stance on some matters, especially border disputes and visa policies for the residents of the Indian state of Arunachal Pradesh, Modi urged Beijing to "reconsider" its position.
Xi said told the media following his talks with Modi: "We just had in-depth talks and touched a wide range of topics, which we both expect to yield common ground and results. It is fair to say that we met expectations."
Ever since Modi took over office a year ago, he has been sending mixed signals pertaining to Indo-China relations. While domestically drumming up support for an aggressive foreign policy being hawkish towards China, the Indian prime minister maintains a softer attitude on global platforms.
On the first day of his tour, he paid a visit to Xi'an, the capital of Shaanxi province and the hometown of Chinese President Xi Jinping.
Xi hailed Modi's visit to his hometown saying this was the first-ever visit to Xi'an by a foreign leader. Nevertheless, the Indian premier's visit to the terracotta museum in the city triggered a string of ridicule in his home country.