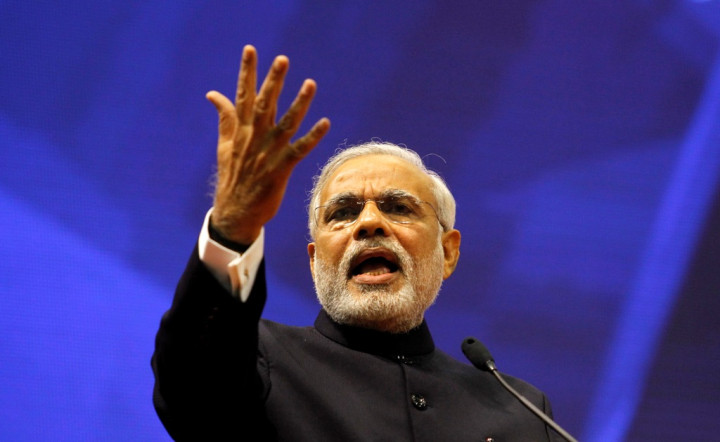 The market capitalisation of India's publicly listed companies crossed $1.5tn on 9 June, with billions of dollars finding their way into India following Prime Minister Narendra Modi's decisive election victory on 16 May.
At $1.52tn (£904bn, €1.12tn) as of 9 June's close, the market value of the National Stock Exchange (NSE) and the smaller Bombay Stock Exchange (BSE) makes India the second largest among emerging markets in Asia -- ahead of South Korea but below the market cap of $2.4tn for Shanghai-listed shares, according to Thomson Reuters data.
Indian stock markets have been logging record highs since 12 May, 2014.
However, India's market capitalisation remains below a peak average of $1.82tn hit in December 2007, according to BSE data.
Robust foreign buying has pushed the S&P BSE Sensex share average and the broader Nifty up by over 11% since 12 May, far outperforming the 3.9% gain in the MSCI Asia-Pacific index excluding Japan.
State-run companies, in desperate need of reform, have rallied the most, with the CNX Public Sector Enterprises Index gaining over 30% since 12 May.
Infrastructure, construction, banking and automobile stocks have also benefited from the Modi mania.
PNC Financial Services said in a 6 June report: "A close reading of the [Modi-led Bharatiya Janata Party's] Policy Manifesto shows that high expectations for a sudden turnaround, reflected in the Sensex's 30% rally from August 2013 to May 2014, may be too optimistic.
"Some BJP policy proposals look promising but very difficult to implement: controlling corruption, reforming creaky food and energy monopolies, and fast-tracking infrastructure investments that stalled under the outgoing government.
"Other reform proposals seem potentially counter-productive: protecting India's retail industry from foreign competition, increasing subsidies for agriculture, and combating inflation with price controls and penalties against 'hoarding and black marketing,' the same policies that failed to control inflation in the US in the 1970s."
"BJP reforms seem unlikely to raise real GDP growth back to the 7-8 percent range that India achieved before the global financial crisis. But at the very least, the BJP should be able to cut India's fiscal deficit, helping to tame inflation and make the economy less dependent on foreign capital inflows," PNC economists added.
Foreign investors have pumped in a net $8.55bn into Indian equities this year, with $3.31bn entering the subcontinent since early May.