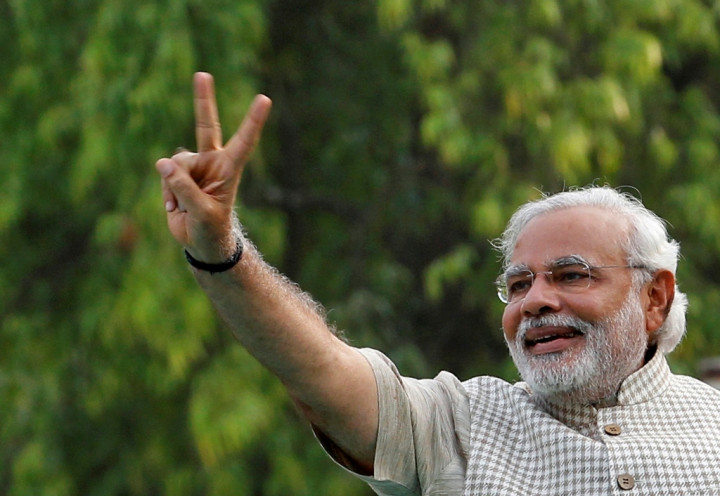 Encouraging political changes in India and Thailand and upbeat signals from China have helped boost business sentiment among Asia's top firms to an over two-year high, according to a survey.
The ThomsonReuters/INSEAD Asia Business Sentiment Index has jumped to 74 in the second-quarter of 2014, from 64 in the first three months of the year.
The latest reading is the highest since the start of 2012. A reading above 50 indicates an overall positive outlook.
The survey was carried out in 11 countries between 2-13 June. Of the 124 companies that responded, 52.42% said they had a neutral outlook and 47.58% said they had a positive outlook in the second-quarter.
None reported a negative outlook, a first in the poll's history.
The poll identified global economic worries; rising costs; and political and regulatory uncertainty among other risks as key business concerns.
Thailand, India Trump China
A majority of all companies polled in Thailand reported a positive outlook.
Thai consumer confidence rebounded in May for the first time in over a year. The nation's military seized power from the government on 22 May, pledging to revive the kingdom's flagging economy.
Elsewhere, all 10 firms surveyed in India reported an upbeat outlook.
Asia's third-largest economy struck the maximum score of 100, in the wake of pro-business candidate Narendra Modi's decisive election victory on 16 May.
Meanwhile, China, Asia's largest economy, posted a score of 67, rebounding from a score of 50 in the first-quarter after Beijing's "mini-stimulus" package pledged to help China rebalance its economy and meet growth targets for the year.
Resources Gain, Financials Lose
Region-wide, resources was the strongest sector with a score of 80, a three-year high for the sector. The property sector followed, inching up to 79 from 75 in the first-quarter.
Shipping, food and building sectors tied for third place with scores of 75. In the building sector, 50% of all firms polled reported a positive outlook, helping drive a steep ascent from a reading of 50 in the first-quarter.
The weakest sectors were financials and retail. Financials dropped to 60 from 64 in the first-quarter, while rising costs dragged retail down to 69 from 75.
Autos logged a relatively weak score of 67, but was up sharply from 50 in the first-quarter.
"At the moment, stronger US growth, China providing some support to prevent collapse and the India story is still there. These are positives," said Anthony Chan, senior economist for Asia at asset management firm AllianceBernstein.
However, the sentiment boost may be short-lived -- India is due for a "reality check" after its election boost, China's stimulus will create only a short-term lift, and there is still plenty hanging "in the balance" for Thailand after the military coup there, Chan told Reuters.