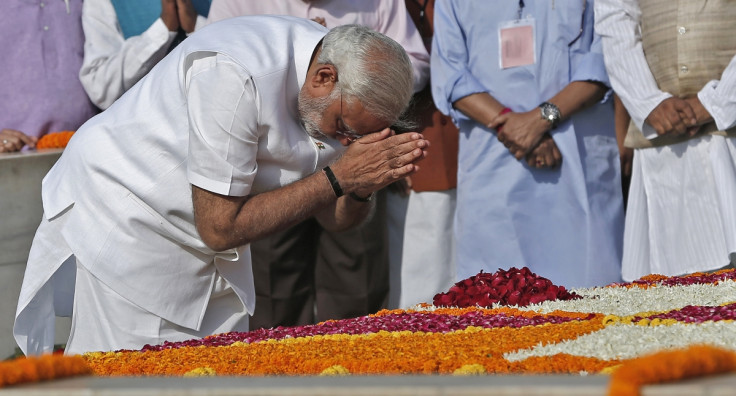 The Indian rupee and shares gained on Tuesday as deepening disinflation in China boosted hopes of further policy easing in the region, while the Delhi state election results that were not favouring Prime Minister Narendra Modi, failed to avert the fall in the Indian currency and equities.
USD/INR dropped to 61.93 from the previous close of 62.14, further distancing from the three-week high of 62.25 touched on Monday. BSE Sensex, the benchmark share index, traded 0.87% higher at 5:15 GMT.
China's consumer price inflation declined to a five-year low of 0.8% and producer price deflation deepened further, increasing the likelihood of additional policy stimulus in the world's second largest economy.
The December CPI rate in the world's second largest economy was 1.5% and analysts were expecting 1% for January.
Many market participants said they expect a policy response to the deepening disinflation trend and hopes of a easier policy by China, largely strengthened Asian assets on Tuesday.
Further, the dollar was trading weak on Tuesday, broadly helping Asian currencies like the rupee.
China cut the benchmark interest rate only once last year, taking it down 40 basis points to 5.6%. However, effective 5 February, the PBoC had made a 50 basis points cut in the reserve requirement ratio of commercial banks to 19.5% to boost growth.
In the Indian state of Delhi, which houses the national capital region, Prime Minister Narendra Modi suffered a much severe-than-expected political setback as the BJP fell far behind the Aam Admi Party, a recently born political outfit that has been mainly raising the issue of widespread corruption in major parties and large companies apart from bureaucrats and governments.
Modi has been pushing crucial market reforms ever since he came to power less than a year ago and many market participants had been worrying any political weakening of his hand could strengthen the opposition parties who had been trying to stop the passage of the reforms.