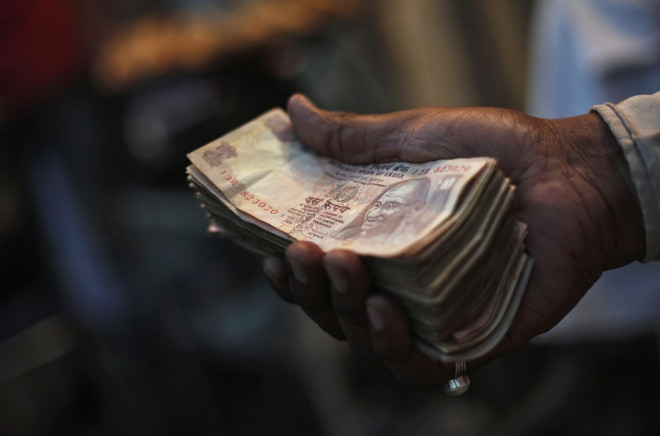 Brokerages expect the Indian rupee to strengthen further and strike 59 to the US dollar in the near term. However, an appreciation beyond 59 is doubtful despite upbeat macro data.
The rupee appreciation would make imports, including that of gold, cheaper. Cheaper gold is likely to boost the demand for the precious metal. Given that the main reason for the drop in current account deficit was lower gold imports, the government and the central bank cannot afford a demand increase at the moment, according to Firstbiz.com.
While 11 March's data showed a 3.67% decline in exports, a first in eight months, the trend is unlikely to continue. A stronger rupee would disincentivise exporters as their earnings take a beating. New Delhi and the Reserve Bank of India would not want that to happen now.
Growth is on a sticky wicket: a fall in imports, oil and non-oil, points to a sharp fall in demand, which does not bode well for the economy - a pick up in economic activity is unlikely in the short term, according to Fistbiz.com.
Companies are holding back their investments owing to political uncertainty ahead of the April-May general elections. So a change in the economy is likely only in the second half of the next financial year, which begins on 1 April.
Meanwhile, weather forecasters have already warned of an impending El Niño condition that could have a devastating impact on agricultural output next year, Firstbiz.com added.
Bullish Views
Barclays Capital said in a note to clients: "We lower our 1m USDINR forecast to 59.0 (61.0 previously) and recommend being short USDINR targeting 59.0 with a stop-loss at 62.5.
"We think recent positive INR momentum, on the back of a narrowing current account deficit, softer inflation prints, enhanced policy credibility and strong capital inflows, will continue in the near-term."
"However, the upcoming general election remains a risk for the INR and to reflect this we are leaving our 3, 6 and 12-USDINR forecasts unchanged at 61.0," the British firm added.
Earlier, Scotiabank said in a note to clients: "We'd expect further solid trade and inflation data to keep financial sentiment bullish on India, and support the currency going into the election in April/May."