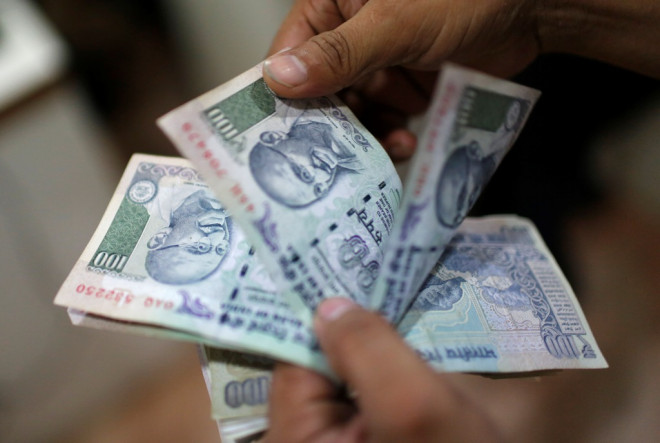 The rupee struck a seven-month high on the back of heavy foreign flows into both debt and equities, just as most emerging Asian currencies dropped in the wake of unexpectedly weak Chinese trade data.
The partially convertible rupee closed at 60.85/86 to the US dollar on Monday compared with 61.08/09 on 7 March. Earlier, the currency rose as high as 60.79, its strongest since 12 August, 2013.
Foreign funds have bought $5.6bn (£3.4bn, €4bn) in Indian debt and $852.10m in Indian equities so far this year, reported Reuters.
Strong foreign buying continued to boost domestic-focused stocks. The benchmark S&P BSE Sensex closed 0.07% higher at 21,934.83 points, after touching an all-time high of 22,023.98 points.
The Sensex's modest gain came amid a 1.4% fall in MSCI's broadest index of Asia-Pacific shares outside Japan.
Investor sentiment outside India was pulled down by data that showed Chinese exports unexpectedly dropped 18% year-on-year in February, swinging the world's second-largest economy's trade balance into deficit.
Press Trust of India quoted Pramit Brahmbhatt, chief executive, Alpari Financial Services as saying: "Today in the morning session, rupee traded weak but as the day progressed rupee appreciated and closed on a positive note. Rupee strengthened to a seven-month high backed by the heavy foreign inflows into both equities and debt. Expect the rupee to trade range bound within 60.50 to 61.50."
"The rupee initially was caught between the US non-farm payrolls data and the Chinese trade numbers but custodian banks started selling aggressively in late trade," said Pramod Patil, head of foreign exchange and fixed income trading at United Overseas Bank.