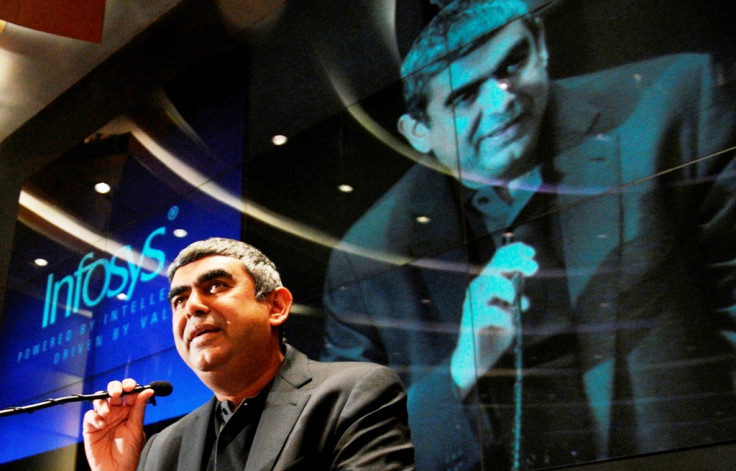 Infosys, India's second-largest software services firm, has agreed to acquire US-based Panaya for an enterprise value of $200m (£130m, €175m).
Bangalore-based Infosys said the acquisition of New Jersey-based Panaya will "bring automation to several of its service lines via an agile SaaS model, and helps mitigate risk, reduce costs and shorten time to market for clients."
Shares in Infosys were trading 0.68% lower to Rs. 2280.70 at 2pm IST in Mumbai.
Infosys CEO Vishal Sikka said in a statement: "The acquisition of Panaya is a key step in renewing and differentiating our service lines. This will help amplify the potential of our people, freeing us from the drudgery of many repetitive tasks, so we may focus more on the important, strategic challenges faced by our clients.
"At the same time, Panaya's proven technology helps dramatically simplify the costs and complexities faced by businesses in managing their enterprise application landscapes."
Sarabjit Kour Nangra, a Mumbai-based analyst at Angel Broking, said in a note to clients: "Infosys, a global leader in consulting, technology and next generation services, today announced a definitive agreement to fully acquire Panaya Inc, a leading provider of automation technology for large scale enterprise software management, in cash, for an enterprise value (EV) of $200m.
"The acquisition is positive for the company as it will enable the company better utilization of the cash. While the exact, numbers are not available, even the EV, the size of the company in terms of sales seems under $100m, and will be very small given the size of the company. Given lack of further details, we maintain our accumulate rating with a price target of Rs.2449."