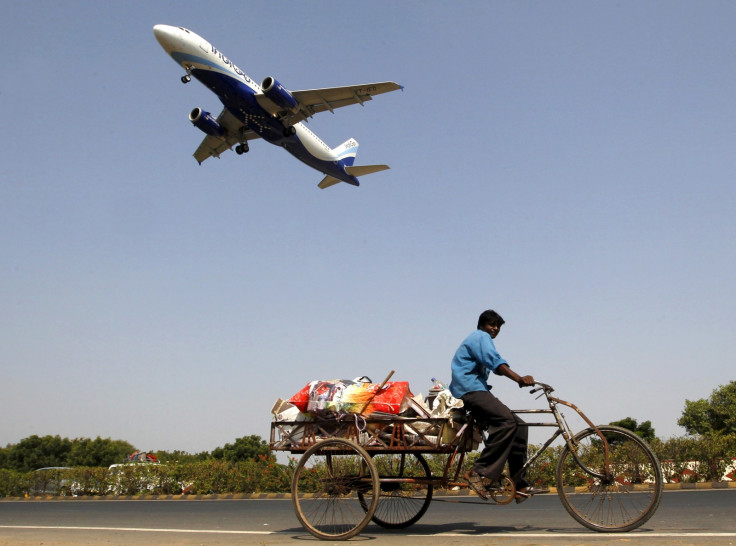 A special court has ruled that Indian airline operators would be fined heavily if their aircraft are found dropping human excreta midair. The National Green Tribunal (NGT) has pronounced an array of regulations in order to discourage airlines from emptying their toilet tanks while cruising in the air.
Following a complaint that planes have been dumping their waste over residential areas near New Delhi airport, the NGT asked the Directorate General of Civil Aviation (DGCA) to crack down on such actions.
A fine of Rs 50,000 (£598) would be slapped on those violating the norms, the NGT has declared. "DGCA shall also issue directions that aircraft on landing shall be subjected to surprise inspection to see that human waste tanks are not empty. If any aircraft is found to be violating such circular or (their) tanks are found empty on landing, they shall be subjected to environment compensation of Rs 50,000 per default," said the three-member bench led by Swatanter Kumar.
Passenger aircraft usually use special tanks to store human waste and there have been instances of leaks occurring in the air in the past. Under normal circumstances, toilet tanks are emptied by ground staff once the plane lands.
The petitioner, a former senior army officer, had raised a complaint that human waste was thrown around the Indira Gandhi International Airport in New Delhi stoking serious concerns. Retired Lieutenant General Satwant Singh had said dumping of excreta by commercial airlines jeopardises the health of citizens and sought criminal proceedings against the operators. The complainant alleged that the terrace of his house is "splattered with large patches of excreta dumped by aircraft flying in front of the airport".
Nonetheless, the court said: "We are surprised to note the stand of CPCB [Central Pollution Control Board] to the extent of coliform and the kind of splashes created on the houses of the petitioner as well as others clearly demonstrate that it was human excreta," referring to the inconclusive findings of the board on the waste found in the petitioner's terrace.