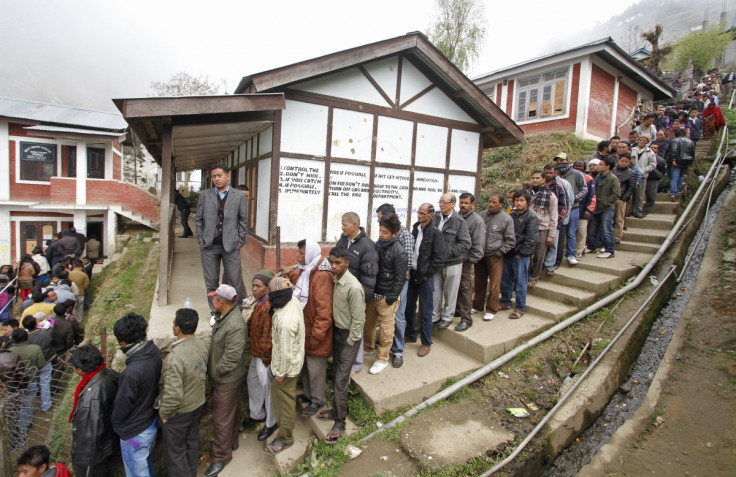 The north-east Indian state of Arunachal Pradesh has slipped into president's rule over the deteriorating security situation in the region. This has prompted serious calls from the major opposition party, Congress, which has challenged the federal government's decision in the Supreme Court.
India's highest court is expected to hear the Congress party's arguments shortly over the fate of Arunachal Pradesh, which shares international borders with Myanmar, Bhutan and China. The national government in New Delhi, led by the Bharatiya Janata Party (BJP) recommended implementing a direct presidential rule in the state citing breakdown of law and order.
The president's rule incidentally came into force on 26 January — the day India marks as the anniversary of adopting the constitution — marginalising the democratically elected state administration. Arunachal Pradesh, a politically unstable state, has also been at the centre of a longstanding border dispute between India and China.
"Jammu and Kashmir got the Governor's rule in compulsion because no party was ready to form the government. But the Congress had [a] two-third majority in Arunachal Pradesh. There (in Arunachal), the Bharatiya Janata Party itself created defection, created differences and after creating crisis, they declared a crisis situation and justified the Governor's rule," said Congress's Gulam Nabi Azad, who is the leader of opposition in the Rajya Sabha – the upper house of India's Parliament.
"It was pure fraudulence and undemocratic. The BJP has murdered the democracy by imposing the Governor's rule." The president's rule was first proposed by Arunachal Pradesh's governor, largely a symbolic position, which was later ratified by the federal government. Arunachal Pradesh is one of the nine Indian states governed by the Congress. Its Chief Minister Nabam Tuki, who was re-elected for a second term in 2014, has been facing an internal rebellion within his party for several months.