India Republic Day: People celebrate the 67th anniversary of the Constitution of India
India celebrated its 67th anniversary of becoming a republic today (26 January 2016) with celebrations taking place across the country, including a military and cultural parade through the capital. Republic Day honours the date on which the Constitution of India came into play as the new governing document of India, replacing the 1935 Government of India Act on 26 January 1950. Festivities took place all over the country with particularly spectacular sights observed in Jammu, Srinagar and Kolkata.
New Delhi saw colourful parades of both Indian and French military personnel, the first time a foreign army contingent has participated in the celebrations.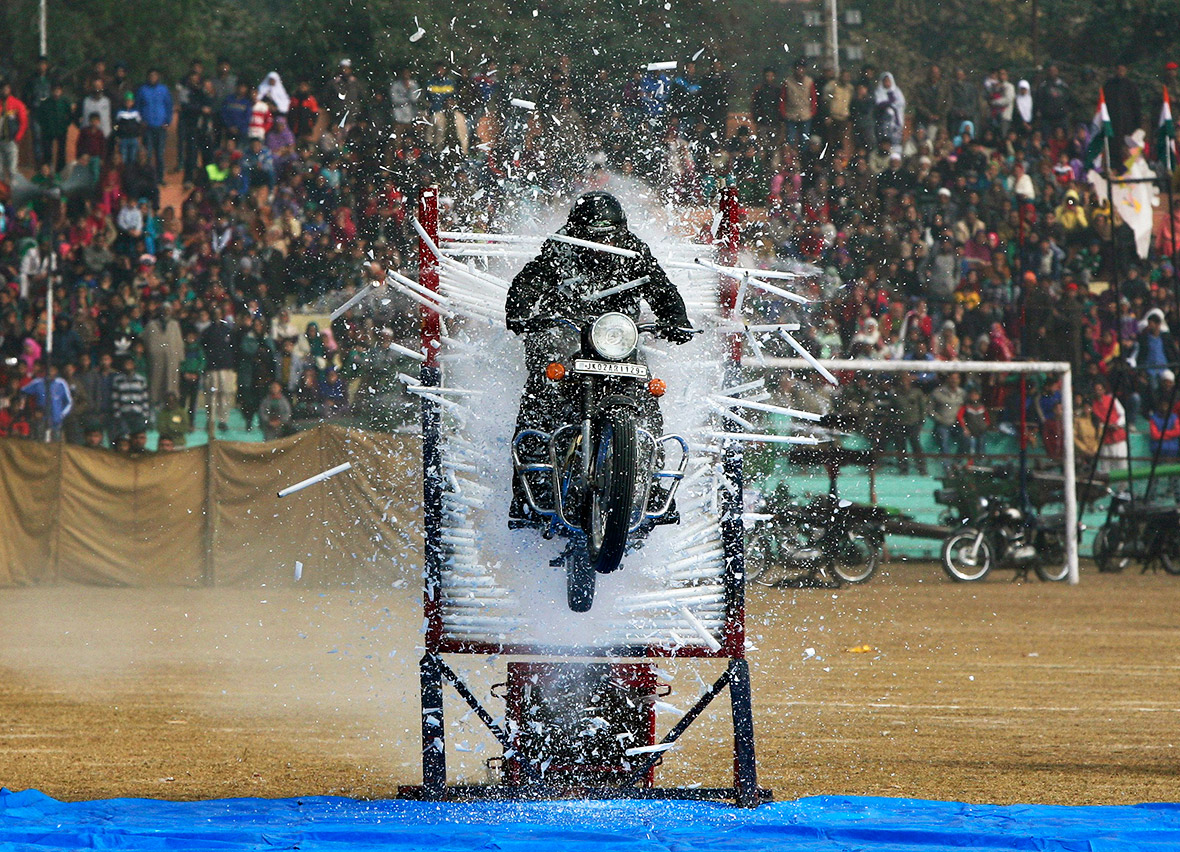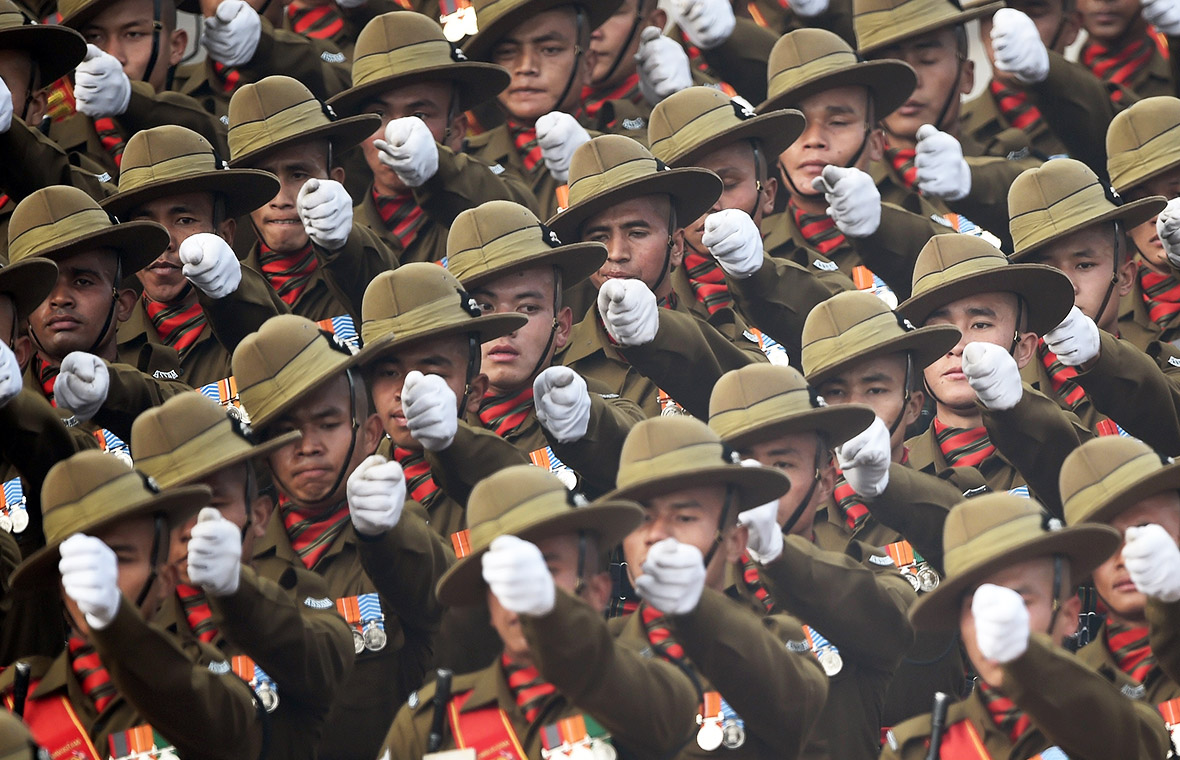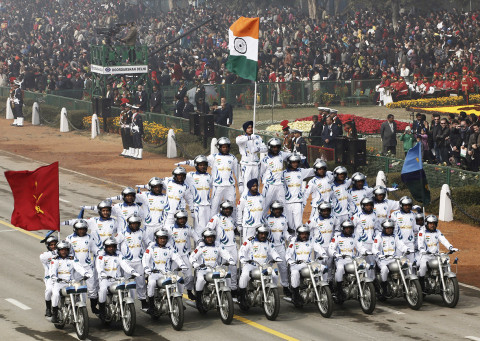 The country's capital arranged a two-hour ceremony with a range of performing acts such as camels and daredevil stuntwomen, along with a display of India's military hardware and marching bands. Colourful floats from various Indian states, traditional dances and gymnastics performances by children were also part of the event.
French President Francois Hollande was the chief of honour at the parade, where he joined President Pranab Mukherjee and premier Narendra Modi in watching the parade go through a central avenue near the Presidential Palace in New Delhi, making him the fifth French president invited as the guest of honour at the ceremony.