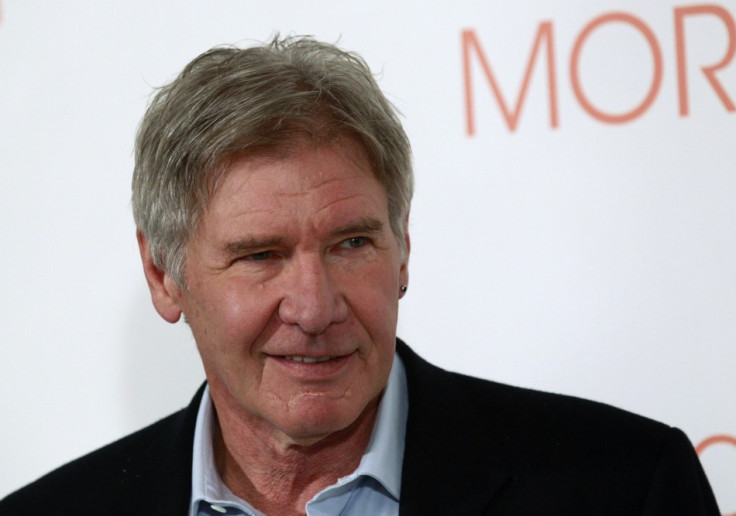 Harrison Ford last donned the trademark fedora to play film's most famous architect in 2008's Indiana Jones And Kingdom of the Crystal Skull, and now the Hollywood star has revealed he wants to film a new instalment in the adventure franchise.
Speaking to Entertainment Weekly, the 73-year-old actor, who reprises his role as Han Solo in the upcoming Star Wars movie The Force Awakens, said that he would love one more outing as professor of archaeology turned adventurer Dr. Henry Walton "Indiana" Jones, Jr.
"Yeah, I'd love to do another Indiana Jones," Ford said during a promotional pit stop for The Force Awakens. "A character that has a history and a potential, kind of a rollicking good movie ride for the audience, Steven Spielberg as a director — what's not to like?"
Ford's revelation comes weeks after Spielberg hinted that he would return to the director chair for the fifth Indiana Jones movie with Ford in the lead at the 2015 British Academy Britannia awards in Beverly Hills. "I can't wait to work with you on Indiana Jones 5. This is not an announcement, just my fervent hope," he said in a pre-recorded speech congratulating Ford for receiving the Albert R Broccoli Britannia award for worldwide contribution to entertainment.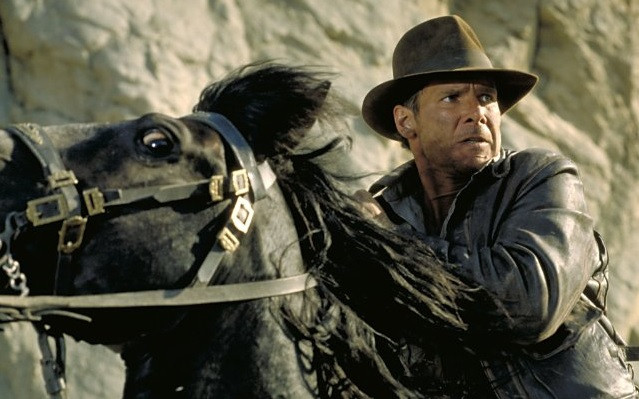 Spielberg continued to make hints in an interview with Yahoo Movies, joking about working with Ford and Tom Hanks. "We've gotta figure this out because now Tom is tied with Harrison Ford. Harrison and I did four movies, Tom and I have done four movies," he recollected. "Now I'll probably do an Indy Five with Harrison. It'll be five for Harrison, four for Tom... [Then] I've got to make another one with Tom, so that will be five for Tom, five for Harrison. And I think I'm going to leapfrog that way for the rest of my career. With Daniel Day-Lewis in everything else!"
Producer Frank Marshall also added weight to the rumours when he revealed that Paramount were in talks about having Ford as lead in the new Indiana Jones movie. However, he also stated that the movie would not take its lead from the James Bond franchise and set up future adventures for new heroes.
"There's a bunch of people who could probably take the baton," Marshall told Total Film. "[But we are] not doing the Bond thing where we're going to call somebody else Indiana Jones ... we have to figure this out."
While Ford may be keen to return to the action-heavy franchise, his health may prevent him from doing so. Back in March, the star was seriously injured in a plane crash, when he was forced to make an emergency landing in a vintage Second World War aircraft. He also broke his leg on the Pinewood Studios set of The Force Awakens.