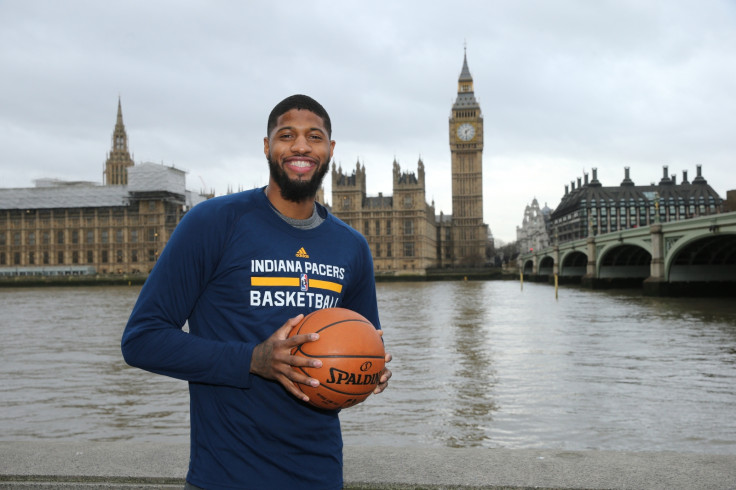 The NBA returns to the United Kingdom in all its glory on Thursday (12 January), with the Indiana Pacers and Denver Nuggets set to go head-to-head in an interconference battle at London's O2 Arena. This is the seventh regular season game to be played in the English capital and the annual event always attracts stars from all walks of life.
How to watch
Fans in the UK who do not have a ticket can watch free live coverage at BTSport.com and, for the first time on these shores, via a Facebook simulcast. The contest can also be viewed at no cost on television channel BT Sport Showcase, which is available on BT, Virgin Media and Freeview. It will also be broadcast on BT Sport 2 for usual subscribers.
Preview
It is certainly fair to say that these two teams have experienced starkly contrasting fortunes of late. While the Pacers, spearheaded by Paul George, finally appear to be establishing a new potent identity amid a five-game winning streak in which they have showcased their offensive talent thanks largely to the playmaking abilities of home-grown point guard Jeff Teague, the Nuggets are reeling following a dreadful sequence of five successive defeats.
Scoring has not generally been a problem for a youthful Denver side looking to continue their progress under second-year head coach Michael Malone, but a combined total of 619 points conceded during that stretch tells you all you need to know about how downright awful they have been at defending their own basket.
"We have the worst defence in the NBA. That's the bottom line," an irate Malone lamented after watching his side slump to their third loss in a row against the Sacramento Kings last week. "It's embarrassing how we go out there and attempt to defend every night, and that's something that we have to try to fix as soon as possible, because it's at an all-time low right now, and that is a huge concern of mine."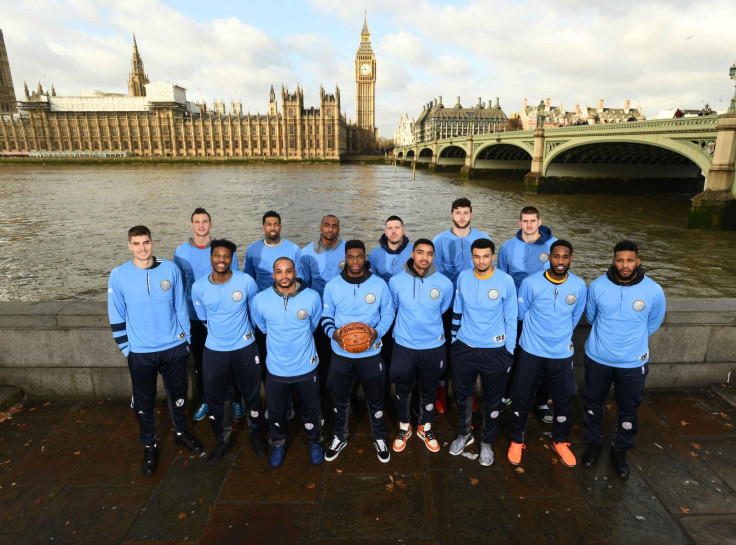 Luckily for the Nuggets, who boast a real rising star in Serbian center Nikola Jokic, all is certainly not lost. While the top seven teams out west from Golden State to Oklahoma City should all make the playoffs, the eighth seed remains wide open and Denver are currently only three games behind Portland. They will not want to be left stewing on a six-game skid on the 10-hour flight back to Colorado.
Indiana, meanwhile, hope that the first overseas regular season match-up in franchise history and the travelling/short schedule break that comes with it will not disrupt their impressive rhythm too much. Having worked their way swiftly back up to the fifth seed, the goal now must surely be to duel it out with Toronto, Boston and Atlanta in the battle to determine who poses the biggest threat to Cleveland's current stranglehold on the Eastern Conference.
What the coaches have said
Nate McMillan: "Both teams know that this is a regular season game and there's not going to be an exhibition atmosphere. The players will be focused on playing and winning the game so you're going to see the best from both teams.
"It's an important game: we only see Denver twice a year and this is the first time this season so there's a lot on the line. The focus will be there on the players and the NBA know the focus will be there and it's a big game, that's why they've scheduled a regular season game as opposed to an exhibition game. Our guys will be ready to play and we hope we will continue to be healthy and all our guys will be OK to play."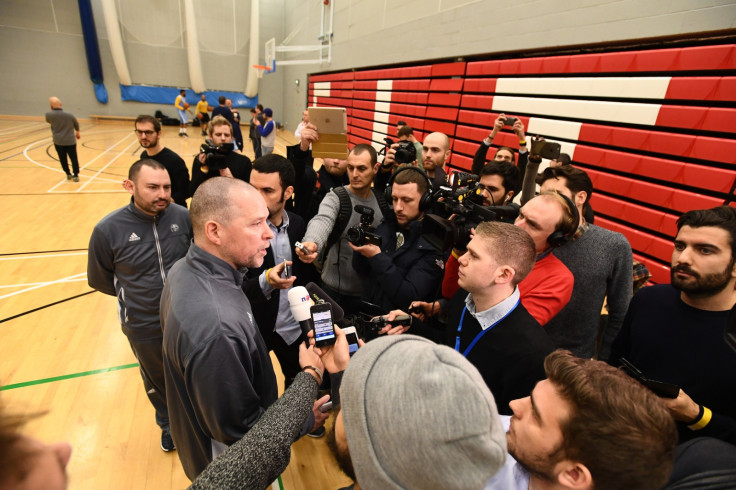 Michael Malone: "London is a great city and our guys are excited to be here. This is a business trip for us, we're here to win the game. Any time you can travel and get away as a team, it's an opportunity to come together. To find a way to improve and start winning again. Create that bond, create chemistry, create trust. Offensively, we've proven to be a very efficient team. But the last 10-15 games, we've tried to outscore our opponents.
"If we want to get that eighth spot and be a playoff team, we know we what we have to. It's black and white. Our defence has to improve on the ball, that's where it starts – one on one. If each player can contain their man, keep the ball out of the paint, that'll help a lot a lot. It's not just one person, it's everybody collectively as a team."
Last five results
Indiana Pacers: 20-18, fifth in Eastern Conference
(W) - New York Knicks - 123-109 - 7 January
(W) - Brooklyn Nets - 121-109 - 5 January
(W) - Detroit Pistons - 121-116 - 3 January
(W) - Orlando Magic - 117-104 - 1 January
(W) - Chicago Bulls - 111-101 - 30 December
Denver Nuggets: 14-23, 11th in Western Conference
(L) - Oklahoma City Thunder - 106-121 - 7 January
(L) - San Antonio Spurs - 99-127 - 5 January
(L) - Sacramento Kings - 113-120 - 3 January
(L) - Golden State Warriors - 119-127 - 2 January
(L) - Philadelphia 76ers - 122-124 - 30 December
Key Players
Indiana Pacers - Paul George, Jeff Teague, Myles Turner
Denver Nuggets - Nikola Jokic, Gary Harris, Danilo Gallinari