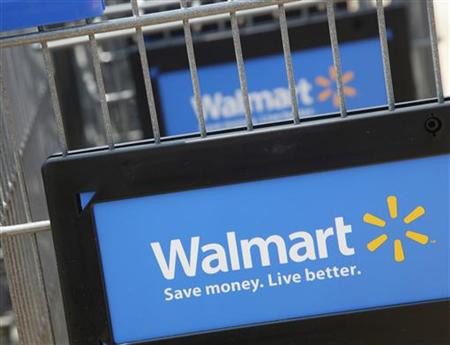 Indian state of Rajasthan joined national capital New Delhi in barring foreign direct investment (FDI) in multi-brand retail sector at a time when growing political divide threatens the country's economic reform agenda.
Rajasthan is ruled by the country's main opposition Bharatiya Janata Party (BJP), and the decision comes amid strong opposition to the FDI plans from local shop keepers. The Hindu nationalist BJP is, in principle, against allowing FDI in multi-brand retail.
The country is set to hold national elections, which are due to be completed by May 2014.
"The state government studied the proposal and its ramification, and it is felt that permitting multi-brand retail would adversely affect various stakeholders," state chief minister Vasundhara Raje said in a letter to India's Minister of Commerce and Industry, Anand Sharma.
"Retail trade, along with agriculture, is the largest generator of self-employment...Domestic retail primarily sources locally, whereas international retail sources globally, thus discouraging domestic manufacturing activity and hence reducing employment opportunities."
In January, the newly-elected Aam Aadmi Party (AAP) government in the capital state, New Delhi, took a similar move, opposing Prime Minister Manmohan Singh's move to attract overseas investment.
The Congress party, which leads the country's ruling UPA coalition, were in power in both New Delhi and Rajasthan states until its overthrow in January elections.
Growing Worries for Foreign Investors
The Indian parliament signed a bill to open up the country's $500bn (€304bn, £369bn) retail industry to foreign investors in late 2012, allowing global retail giants such as Wal-Mart and Tesco to cash in on the big industry.
India allowed foreign multi-brand retailers to own up to 51% of their local operations. However, no foreign supermarket chain has yet opened a store there due to the stringent terms and conditions binding foreign investment.
International retail giants such as Wal-Mart, Tesco and Carrefour had demanded further easing of norms to start operations in the country.
In August 2013, India's government announced further relaxations to foreign direct investment (FDI) rules in the retail sector with a view to attracting more investment and containing the continued slide in the rupee.
The government has relaxed rules governing the sourcing of products, infrastructure investment and selection of cities.
According to the bill, each state government in the country will have the power to allow or ban FDI in their jurisdiction. At present, less than half of the country's 28 states are supporting the policy.