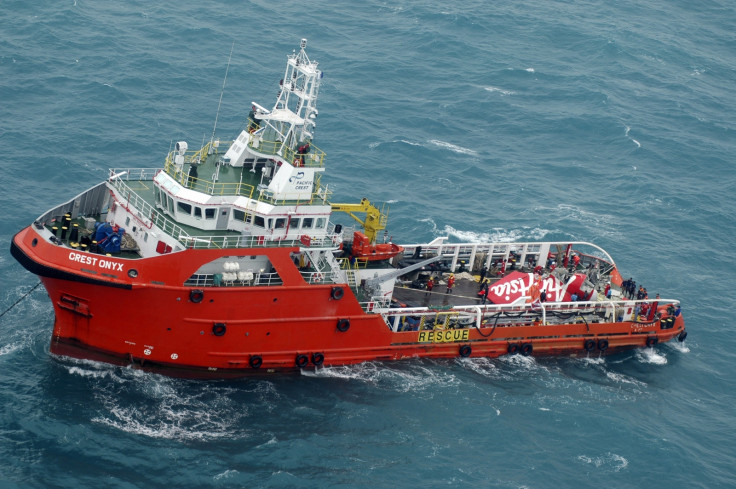 Indonesian authorities are closing in on the crashed AirAsia flight QZ8501's black box after strong pings were detected in the search zone.
AirAsia's CEO Tony Fernandes said the plane's recorders "may have been found" though authorities are yet to officially confirm.
Fernandes wrote on Twitter: "We are led to believe blackbox may have been found. Still not confirmed. But strong info coming. But my man thoughts [are] fuselage."
Indonesian divers and ships are scouring the shallow waters to find the flight data recorders, which may contain clues to how and why the Airbus A320-200 carrying 162 people had crashed in the Java Sea.
Ships have also detected strong pings, which are suspected to have emanated from the recorders underwater.
The fuselage of the aircraft is also believed to have been found by the searchers.
"They suspect it is the body of the plane. There is a big possibility that the black box is near the body of the plane," Supriyadi, operations coordinator for Indonesia's National Search and Rescue Agency, told Reuters.
"If it is the body of the plane then we will first evacuate the victims. Secondly we will search for the black box."
So far, 48 bodies of the victims have been retrieved.
Earlier, the tail section of the aircraft which usually houses the flight recorders was lifted from seabed in a major breakthrough. But authorities had later confirmed black box was not in the rear portion.