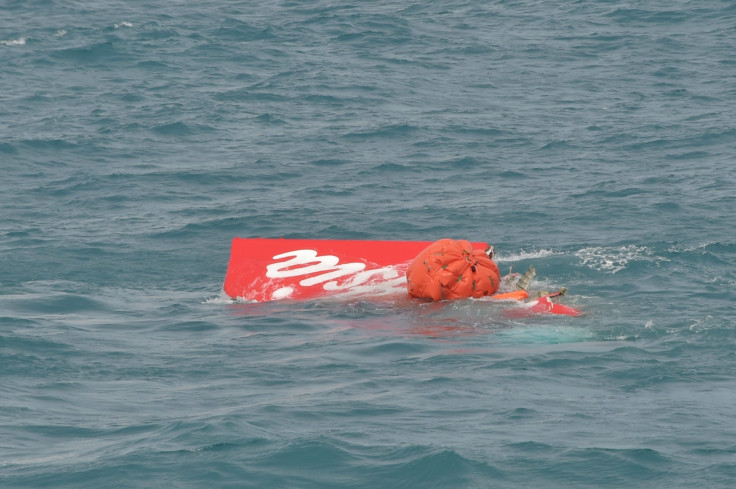 Indonesian authorities have raised the tail section of the crashed AirAsia flight QZ8501 from the seabed in the hunt for the plane's black box.
The tail, which usually houses the flight's data recorders, was lifted from underwater using inflatable balloons by the divers battling strong waves amid cheering onlookers.
It is, however, unclear whether the cockpit voice and flight data recorders – the key parts which may shed light on why the airliner went down - are in the rear part.
Rescuers lowered ropes beneath the submerged tail and inflated the giant airbags from the bottom of the sea, after which a crane lifted it onto a ship.
Indonesian naval divers are also chasing the pings detected in the crash zone which may have been emitted by the black box.
"Last night, our divers had opened the door of the tail cabin, searched around but found nothing. But the boat above detected faint ping sounds believed to be from the black boxes about 1.6km southeast of the tail ... and covered in mud," S B Supriyadi, a director with the National Search and Rescue Agency, told AFP.
"They are searching within a radius of 500 metres from where the pings are emitted. The challenge is that these sounds are very faint. If a ship passes by, the sounds will be drowned out. So we really need calm waters. So far, our divers still have not been able to determine the coordinates of the black box."
Indonesian rescuers have been retrieving wreckage and victims' bodies since the Airbus A320-200, carrying 162 people aboard, crashed in Indonesia's Java Sea.