Indonesia Earthquake: Life in Aceh after Earthquake Hits Island [SLIDESHOW]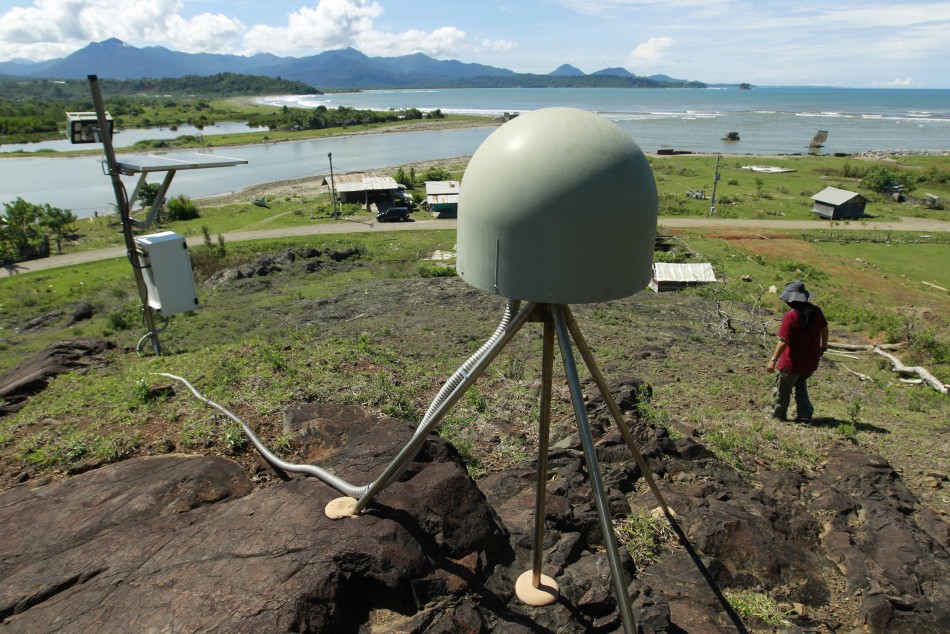 A moderate earthquake, measuring 5.1 on the Richter scale, struck off the coast of Indonesia's Sumatra Island on Tuesday, 17 April, according to officials of the country's meteorology and geophysics agency. Fortunately, the agency added, there were no reports of damage.
The quake was located, according to a US Geological Survey (USGS) report, some 42km deep and 80km southwest of the provincial capital of Banda Aceh. The disturbance lasted, reportedly, for about 45 seconds, during which people ran out of buildings and other structures.
"'The epicentre was located in the sea and was felt by people in Banda Aceh,'' Arif Achir of the meteorology and geophysics agency said, according to a report in The Dawn. Given the low intensity of the quake, there were no fears of a tsunami or similar warnings..
This quake comes in the aftermath of a series of massive earthquakes that hit the same region on 11 April, creating widespread chaos and leading to tsunami warnings being sounded by 28 countries across the region. The quake and its tremors, according to the USGS were centered 16km beneath the ocean and 615km from Banda Aceh. Initial tsunami warnings and scares were rescinded later that same day, after it was confirmed the quake was a "slip-strike" event, meaning it was a horizontal displacement of a tectonic plate that triggered no drastic waves; unlike the 2004 event which was an undersea mega-thrust earthquake that caused a tsunami.
However, in the light of the 11 April quakes and these more recent ones, a chief risk analyst at Jakarta-based Concord Consulting, has called for the continual re-working of early warning and disaster management systems.
"The simple message is that in any critical condition like this, it's impossible to get everyone out in time. The tsunami alert system worked to a degree ... While awareness has improved, reinforced by 2004, it still needs to get better through public education and government campaigns," Keith Loveard told Reuters.
Meanwhile, the Banda Aceh region of Indonesia is developing a nasty reputation. The 11 April quakes were only a fraction as dangerous as the monstrous 9.1 quake which hit on 26 December, 2004 and sparked a tsunami that killed about 230,000 people across 13 countries bordering the Indian Ocean, including Thailand, Sri Lanka and India.
Check out these photographs of the people of Banda Aceh looking to restore some degree of normality to their daily lives, following a very chaotic ten days
© Copyright IBTimes 2023. All rights reserved.