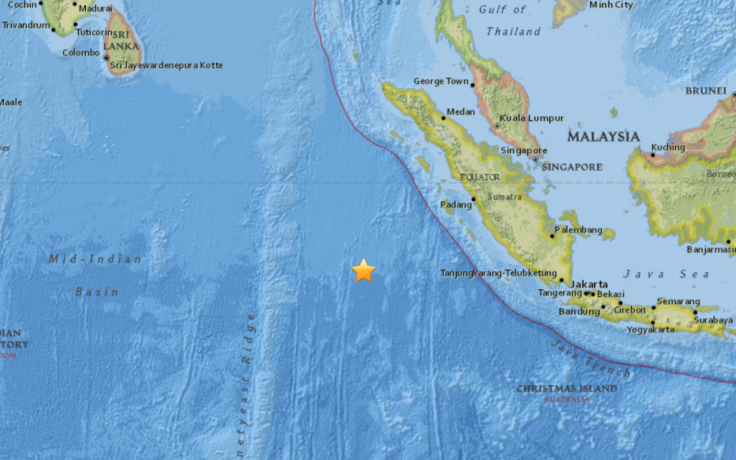 Indonesian authorities have issued a tsunami alert after a major earthquake struck in the Indian Ocean south east of Sumatra, causing an unknown number of fatalities. The United States Geological Survey (USGS) said the tremor was centred some about 660km west of the small island of Muara Siberut at a depth of 10km (6.2 miles).
Officials with Indonesia's search and rescue agency said some people were killed, but did not specify a figure. "There are some who have died," Heronimus Guru, the agency's deputy head of operations, told Reuters. The quake was felt strongly on small islands on the outer western coast, sparking some panic.
Timotius Wau, who runs the Keyhole Surf Camp in the southwest of the island of Pulau Nias, said that relatives in parts of the mainland had evacuated their homes while the tsunami warning was in place.
"We felt there was a strong earthquake. It was worst in West Sumatra. I have a brother who lives in the mainland and they ran to the hills to survive because there is a tsunami warning there," he said.
A receptionist at the Hotel Mercure Padang told IBTimes UK that the quake lasted slightly over a minute. "We felt it. It was quite strong, guests stayed in their rooms until it passed."
Shallow earthquakes are more likely to cause damage. Indonesia was previously devastated by a massive earthquake and tsunami that hit on Boxing Day 2004 at 30km below the surface. The 9.1 earthquake was, however, closer to shore, as it was centred around 160km off the western coast of northern Sumatra.
It triggered the world's deadliest tsunami, with over 230,000 people killed and half a million injured by the waves that battered the low-lying coast across a dozen countries.
The worst affected area was the Indonesian province of Aceh, in northern Sumatra, the closest point of land to the epicentre. Aceh was among the areas covered by the tsunami warning issued on 2 March, which included the provinces of West Sumatra and North Sumatra.
Today's quake struck at 12.49pm UTC, 7.49pm local time. Indonesia is located on the so called "Ring of Fire" or Circum-Pacific belt, a highly seismic belt surrounding the Pacific Ocean.
Australian authorities also issued a mild tsunami alert or marine warning for the remote western islands of Cocos and Christmas. No evacuations were ordered but locals were warned of potentially dangerous rips, waves and strong ocean currents.
About 90 minutes after the eartquake struck both Australia and Indonesa cancelled the tsunami warnings.
More about earthquakes