A rescue operation taking place after the Taiwan earthquake has been concluded as the remains of the last unaccounted for person was pulled from the wreckage of the Weiguan Jinlong apartment complex. In total 116 people have been confirmed dead after the powerful 6.4-magnitude earthquake, with all but two of the victims living at the 17-storey Weiguan Jinlong (Golden Dragon) building.
The earthquake struck the southern Taiwanese city of Tainan on 7 February leaving the city strewn with twisted metal, fallen bricks and concrete debris. The city had a population of 1.9 million people and on Friday 12 February, the president and president-elect attended a memorial service for the dead and missing.
Tainan City mayor William Lai announced an end to the operation on Saturday (13 February) as the remains of Hsieh Chen-yu were discovered at 3.57pm local time. In total 289 people were pulled out of the collapsed building with 173 still alive and 96 remain in hospital.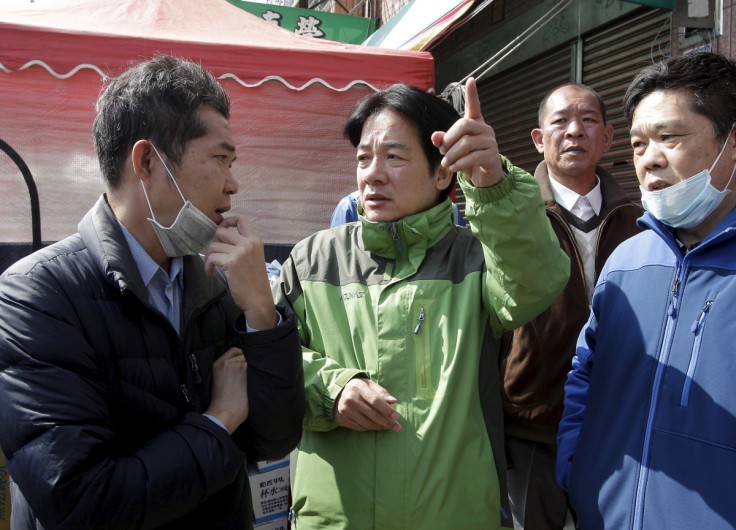 Although residents lived in the upper regions of the complex, its lower storeys were filled with arcades of shops which initially gave way under the strain of the quake before the whole of the U-shaped construction was destroyed. The last survivor was dragged out of the wreckage on Monday evening (8 February).
The Taiwanese government immediately launched an investigation into the construction of the building complex after blue cans were pictured – reportedly used as construction fillers in the beams. Reports from the city suggest that the residents living in the building, constructed in 1989, had often complained of problems like tiles falling from walls, malfunction of lifts and the building having too few reinforcing bars.
Lin Ming-hui, former chairman of the now disbanded Weiguan company, and two other former executives Chang Kui-an and Cheng Chin-kui now face charges of professional negligence resulting in death after appearing in court on Wednesday 10 February.
Hsieh, a member of the blocks management committee "might have wanted to wait until everyone else had left", Lai said, according to the Central News Agency. He added that the: "The search and rescue has come to an end".