Hundreds of orangutans may have to be evacuated from their homes in Indonesia, due to fears the ongoing forest fires in the country will severely affect their health. Indonesian authorities have struggled to put out fires that have sent a haze drifting across the Sumatra and Kalimantan regions for weeks.
Now, thick smoke caused by the blazes are affecting the health of orangutans at a rehabilitation centre just 60m away from where the fires are burning. Sixteen orangutan babies are currently in an intensive care unit for a respiratory problem that could lead to death.
Kalimantan and Sumatra Island, in west Indonesia, are the worst affected areas by forest fires caused by slash-and-burn land clearing practices.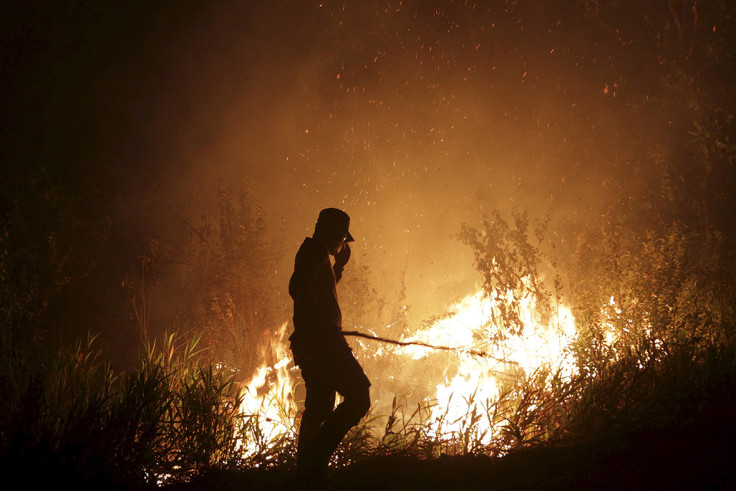 Foundation programme manager for BOS (Borneo Orangutan Survival Foundation in Nyaru Menteng, Denny Kurniawan said that they are planning to evacuate the orangutans but they are not certain where they will be able to relocate them, as the other centre available can only accommodate 20.
"We are now very worried about this situation as the area we're in is at the border of our arboretum area which is about 60 metres away only," said Kurniawan.
"If the situation is already in red alert, we will start to evacuate our orangutans. As you know in our clinic facility we have 138 orangutans, and now we only have a space for 20 orangutans at our mid-way location and it means we still have 118 orangutans that need evacuation space and so far we still don't know where we can put them," he added.
According to Indonesia's National Disaster Mitigation Agency (BNPB), around 25.6 million Indonesians have been directly exposed to the haze and thousands of people are suffering from respiratory tract infections as a result.