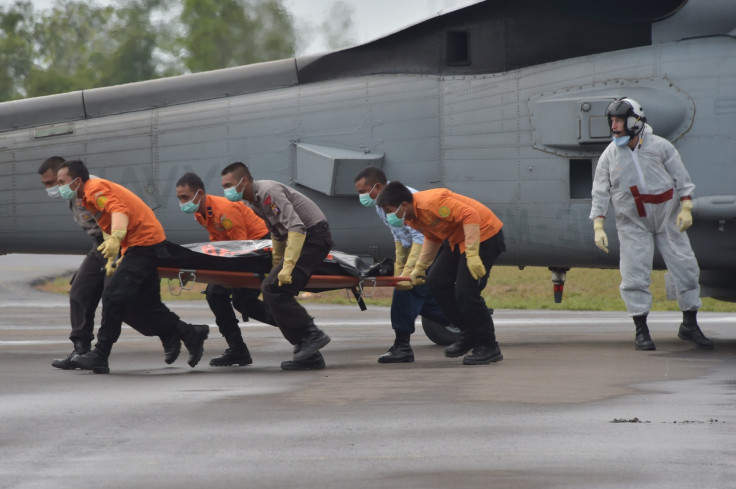 Bad weather forced divers to call off their efforts to retrieve wreckage from AirAsia Flight QZ8501 from the seabed of the Java Sea, an official said.
On Sunday, more bodies were recovered from the sea, bring the confirmed death toll to 34. Indonesian officials said they had detected another large object about 10 metres long on the seabed, believed to be part of the plane.
On Saturday, officials detected four other large pieces of what is believed to be plane wreckage, about 90 nautical miles from the coast under about 30 metres of water.
Divers today attempted get to the plane\'s wreckage, but visibility on the seabed was close to zero and further diving missions were called off.
\"For that reason, the diving efforts must be temporarily stopped. We\'ll try to deploy an ROV (remotely-operated underwater vehicle),\" said diving chief Bambang Soelistyo.
Large pieces of wreckage from the flight have been found off the coast of island of Borneo, but weather and rough seas have hampered recovery efforts that are being conducted by several countries, including the US and Russia.
Authorities are yet to recover the plane\'s black box recorders, that may hold vital clues about why the plane went down.
The Airbus A320-200 crashed in the Java Sea a week ago during a storm en route to Singapore from Surabaya in Indonesia, carrying 162 passengers.
According to a report on the website of Indonesia\'s meteorological agency BMKG, the weather was the \"triggering factor\" in the crash.
\"Based on the available data received on the location of the aircraft\'s last contact, the weather was the triggering factor behind the accident,\" said the report.
\"The most probable weather phenomenon was icing which can cause engine damage due to a cooling process. This is just one of the possibilities that occurred based on the analysis of existing meteorological data,\" it said.
Before take-off, the pilot of Flight 8501 had asked to fly at a higher altitude to avoid the menacing storm, but permission was denied due to the number of other planes at a higher altitude on the busy route, according to AirNav, Indonesia\'s air traffic control agency.
In his last contact with air traffic control about 40 minutes after the plane took off its pilot, Captain Iriyanto, said that he wanted to change course to avoid the storm. All contact was then lost with the plane.