Print editions of the Independent and the Independent On Sunday newspaper are to close in March this year, it was announced on 12 February. The national papers are to become an online-only platform after the final print run. Their sister paper, the i, has been sold to local newspaper giant Johnston Press.
The Independent titles were founded in 1986 and have been through a number of changes in their 30-year life – going from broadsheet from to tabloid in 2003, changing ownership to Evgeny Lebedev in 2010 – while delivering quality journalism throughout.
Here are 10 of the best front pages that the soon-to-be-missed Independent gave us:
The first one
The Independent's first front page from October 1986.
Mirror victory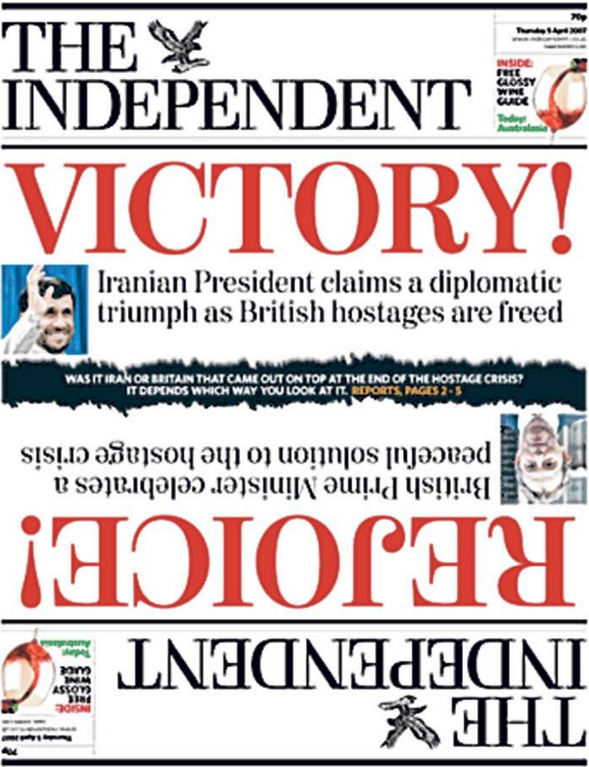 After an escalating hostage crisis in between Iran and Britain, the Indy took a jab at everyone's spin with this head-turning front page.
Blair's legacy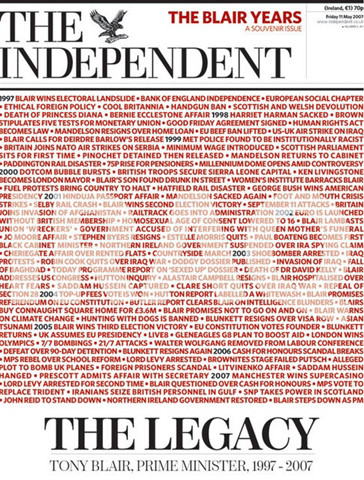 As Blair stepped down, the Indy's foresight told us that no matter what else had happened in the last 10 years, one thing would cement Blair's legacy in the public conciousness.
The Whitewash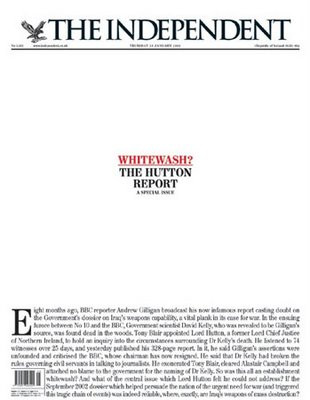 The Indy's heavily critical view on the Hutton inquiry's report on the circumstances surrounding the death of scientist David Kelly was perfectly summarised with this near blank front page.
A decent, caring human being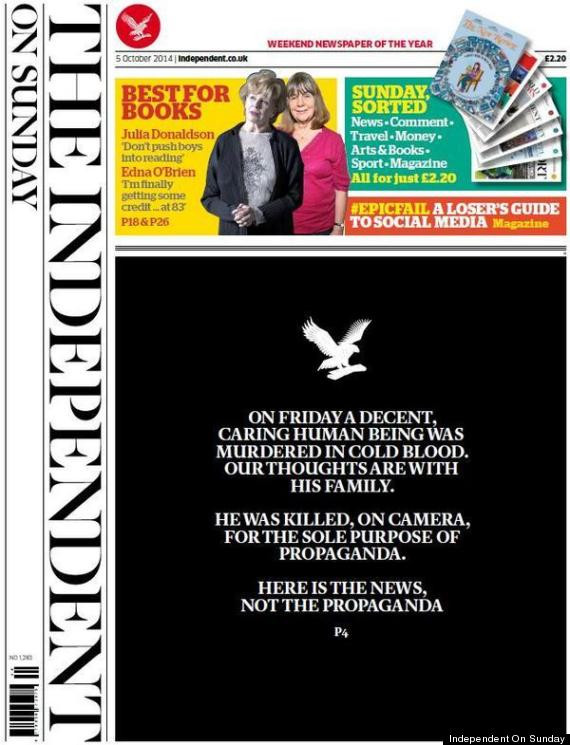 The murder of British aid worker Alan Henning was one of Islamic State (Isis)'s biggest media moments –instead of reproducing any images from the video and tacitly involving themselves in the spread of IS (Daesh) propaganda, the Indy took a stand for news.
No news today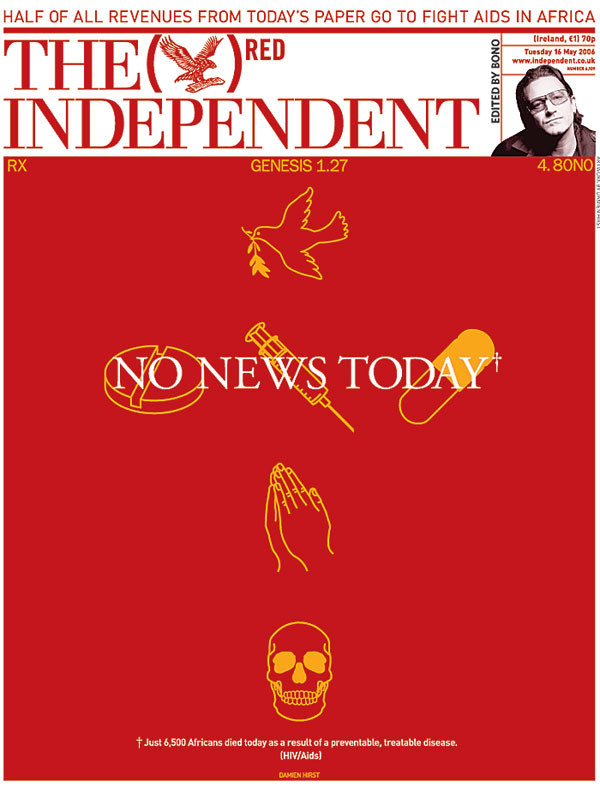 In 2006, the Indy, guest edited by Bono, featured a Damien Hirst-designed front page highlighting the HIV/Aids epidemic and pledging half of all the paper's revenue to the fight against the disease.
If you are a woman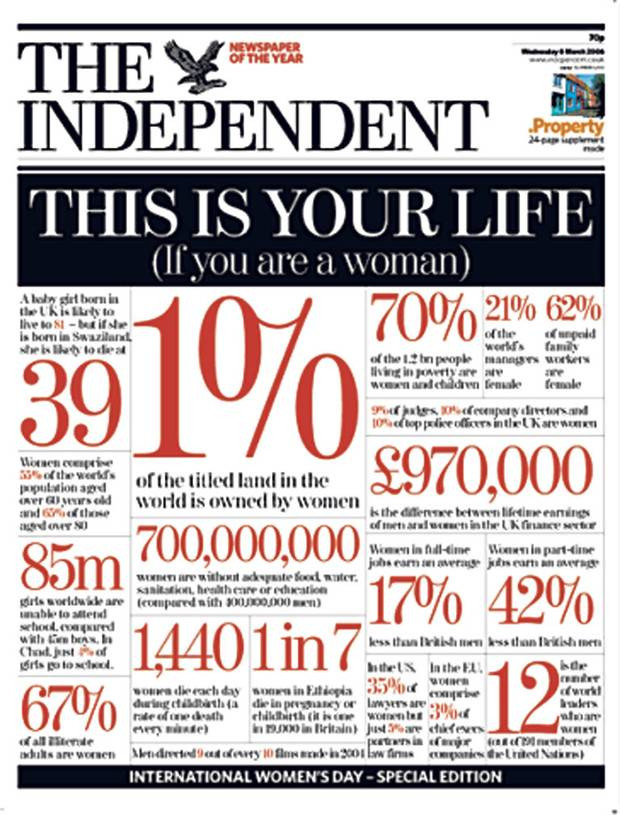 The Indy continually championed important campaigns and movements; in this International Women's Day cover, the differences of living as a woman were highlighted with a number of simple statistics.
Charlie Hebdo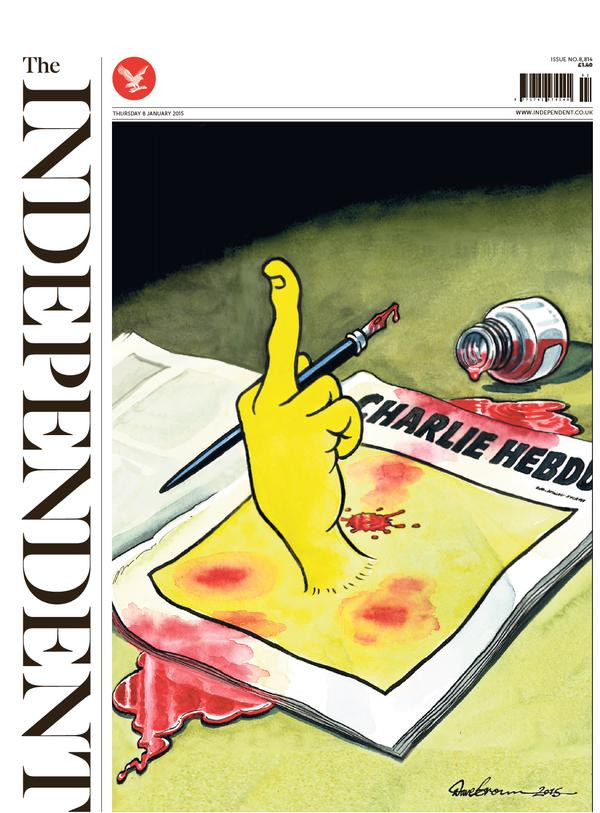 After gunmen stormed the office's of French satirical magazine Charlie Hebdo and murdered a number of people inside, the Independent had one simple message to those who sought to undermine freedom of speech and the press.
Alan Kurdi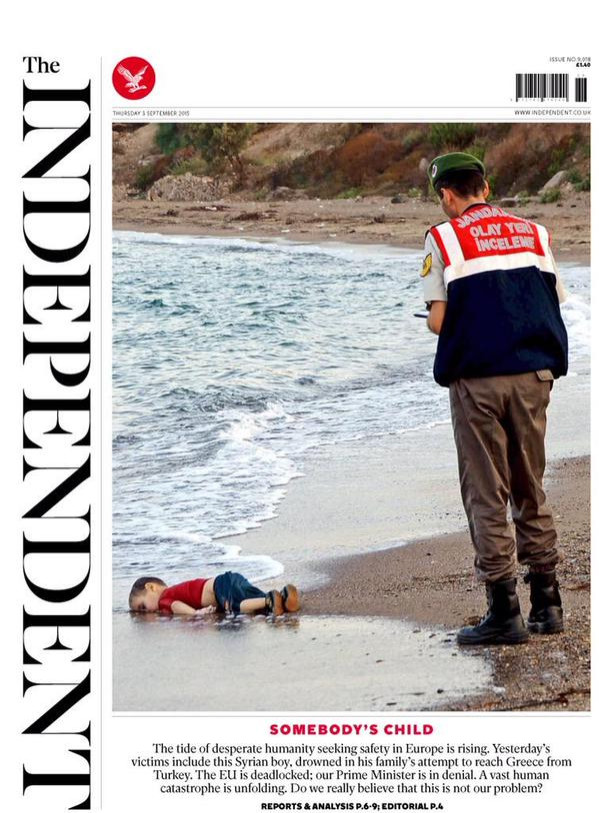 The horrific image of three-year-old Alan Kurdi, dead on a beach, featured on front pages the world over; rather than politicise, the Indy wanted people to remember that he was "somebody's child".
Proving the theory
Even with the news on 12 February, the paper still managed to awe with a front page featuring two black holes and the news that another of Einstein's predictions has been proven correct.