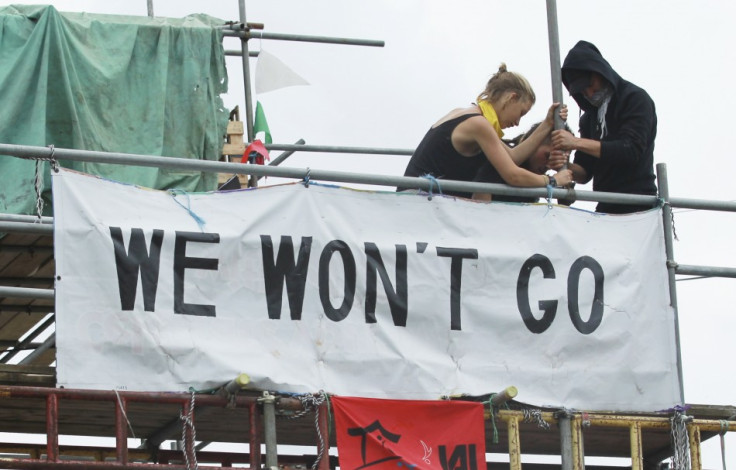 A court injunction has been granted to a group of travellers attempting to avoid being evicted from a controversial settlement at Dale Farm in Essex.
Basildon Council is seeking to evict the travellers who own the land, but have no planning permission for the settlement they have built up over the last decade.
The injunction prevents bailiffs, who arrived on site today, from clearing the settlement before a High Court hearing on Friday.
The injunction was granted by Mr Justice Edwards-Stuart on the grounds that the bailiffs "may go further" than is currently permitted.
The judge said, "Having regard to the fact there is no fixed date for starting these - but they are imminent - I do not see that any serious injustice will be caused if the actual implementation of any measures will not take place before the end of this week."
Around 400 people live at the site, with some indicating that they will resist the eviction. Many locals are reported to have faced harassment and anti-social behaviour from the travellers.