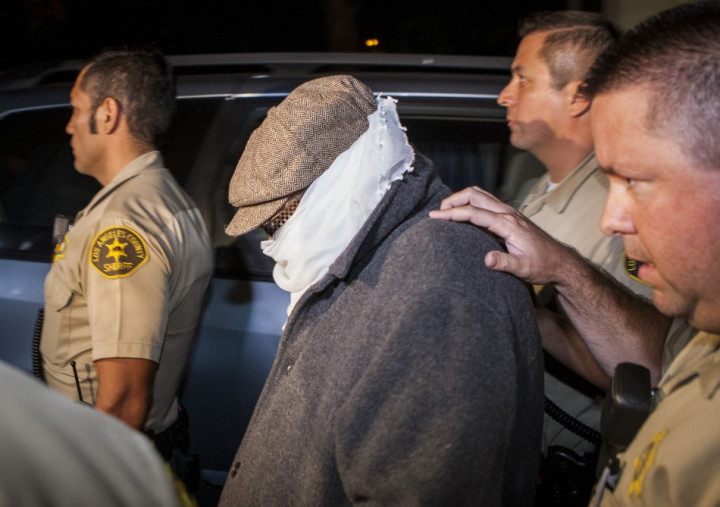 The director responsible for the anti-Muslim film which sparked violent protests across the Arabic and Muslim world is due to appear in court accused of violating his probation in a bank fraud conviction.
Mark Basseley Youssef, 55, also known as Nakoula Basseley Nakoula, was behind the anti-Islam film Innocence of Muslims, a controversial film that caused riots in dozens of cities.
He will appear in court in Los Angeles to face charges of breaching the terms of his probation for a 2010 banking fraud conviction.
Egyptian-born Youssef, who has been in prison since 28 September, faces eight charges of violating his probation. Authorities say the case has nothing to do with the controversial 14-minute film.
Under the terms of his release from prison following his arrest on cheque fraud, Youssef was barred from using aliases and prohibited from using computers or the internet for five years without approval from his probation officer.
Probation officers have recommended Youssef be jailed for two years. Judge Suzanne Segal has said that the filmmaker was a flight risk and a danger to the community.
While previous court documents referred to the accused as Nakoula, the latest court papers give his name as Youssef.
Now a US citizen, he attempted to obtain a passport under this name after he legally switched from Nakoula in 2002 but did not tell authorities about his change of identity.
The third name he used, Sam Bacile, is credited as director of the Innocence of Muslims films. It was shot in California and circulated on the internet where it unleashed a storm of protests.
The reception for the film, which portrays Mohammed as illegitimate man who approves of child abuse among other negative deceptions, forced the filmmaker into hiding.
One Pakistani cabinet minister a £60,000 bounty to anyone who killed him.
Despite pressure from the White House and others to remove it, the film is still accessible online although it has been blocked in Muslim countries such as Egypt and Libya.