There's a common misconception often played out in pop culture that if someone is successful and rich, true love will magically appear to complement their enviable lives. But in truth, they're just as clueless as the rest of us, according to Kailen Rosenberg, a top love expert from the US.
Rosenberg, 48, has an impressive track record as the must-have matchmaker to the rich, famous and lonely. The former model, who grew to become a counsellor, relationship expert and author, claims to have a near-perfect success rate of bringing together 400 marriages in 22 years, with only one of them ending up in a separation.
She is a regular on Oprah Winfrey's talk show couch dissecting the relationships of A-list couples, and Rosenberg's matchmaking clients range from regular everyday Joes and Janes to high-flying business men and celebrities, as well as married couples seeking to heal their relationships.
Searching for a match across continents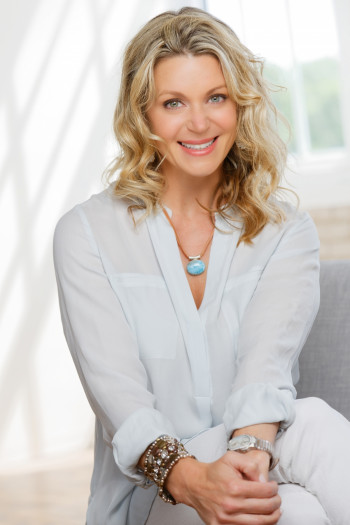 But Rosenberg's latest project, the Real Love Tour, sounds more than a little out there – she is searching for true love for a wealthy 35-year-old man from one of the most aristocratic families in the world, who has yet has been unsuccessful in finding "the one" on his own.
Since the man spends a lot of time in the UK, Rosenberg is using Facebook ads to target women between the ages of 25-35 living in London, who are invited to apply to be interviewed to see if they might be a match for a rich and powerful man who has everything life has to offer, except the one thing he desires the most.
For the sensible, modern, independent woman, this probably sounds like some sort of online version of The Bachelor, where lots of women objectify themselves and queue up to compete for one man, who often turns out to not be that much of a catch in real life.
And then there's the fact that women have to apply on a website and fill out an in-depth questionnaire about themselves, while knowing very little in return about Rosenberg's mysterious male client.
But Rosenberg is adamant that this isn't a scam, a gimmick or a reality show – just a different approach to finding love.
"We're in a planet where lots of people are looking for love, they want to be happy and they want for their marriages to last. You have to realise that this isn't about him, it's about her. He's looking for her, no matter who she is. It's using every opportunity to get to her, to find her, whoever she is," Rosenberg tells IBTimes UK.
"When we're dating, we're all interviewing each other on a subconscious level, to find out if we have the same values. We're constantly assessing each other and seeking to understand each other."
How the Love Architect designs a relationship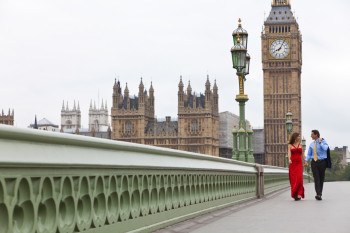 Rosenberg says her methods are unique, bringing the qualities of a "love architect" to construct the perfect relationship. In person, she is down-to-earth and seems more like a counsellor or therapist than a famous personality who routinely rubs shoulders with the stars.
But she is not afraid to challenge her rich and powerful clientele. She has been known to have introductory sessions with arrogant hot-shots who think they're the bee's knees, who she quickly reduces them to a former shell of themselves by straight-forwardly pointing out all the work they need to do on themselves to confront the unresolved issues that bar them from making healthy romantic bonds.
Holding a call for prospective matches on the internet might be unique, but Rosenberg says that she's been using the media as a communication tool for years. Way before the internet came into vogue, she would visit a particular US state where her male or female client was based, pop onto a radio show and do a shout-out – describing her client and what they were looking for, and inviting anyone who was interested to get in contact.
After whittling down prospective candidates, the Love Architect team will invite them to attend an interview, where Rosenberg is able to tell from their responses if the candidates will get on with her client and whether they are in an emotionally healthy place.
The candidates can ask questions in turn about the client. If there is potential for a match, they will be invited to attend an in-depth conversation with Rosenberg that delves even deeper into their backgrounds and psyches, before eventually meeting the client face-to-face for a first date.
And once the client finds his girl, there won't be any media campaigns, announcements or reality TV shows – both of their identities will be kept confidential.
Interviewing the girls to spot a compelling match
While Rosenberg managed to convince me that her search was not in fact, a scam, I remained cautious that her approach to creating a "love revolution" and connecting people with the empowering force of love might not be taken seriously by a British audience, or even understood for what it is, as we're much more reserved as a nation than our counterparts across the pond.
Intrigued by my personal observations about the British dating scene, Rosenberg invited me to attend a swanky event at a Mayfair hotel on a rainy Saturday evening and help her interview prospective matches for her client.
On a quiet roof-top and appearing to all like an elegant private summer party, women in beautiful, smart work dresses began to arrive, and were invited to have a drink and some nibbles and talk to the other girls while they waited their turn.
The client had given Rosenberg some very specific points to ask, and one of the most important questions revolved around money and how the women perceived it. The client was hoping to find someone who did not place a great value on money, having been burned in past relationships with gold-diggers.
Interestingly, many of the women being interviewed were successful, self-made individuals in high-flying careers of their own, such as law and investment banking. None of them seemed to be looking for a hand-out, and a couple even went as far as to say that they were surrounded by big money every day, and the men who made it, and that they wanted someone different, a man who had a healthy attitude and cared about charity.
London women disappointed with "lad culture"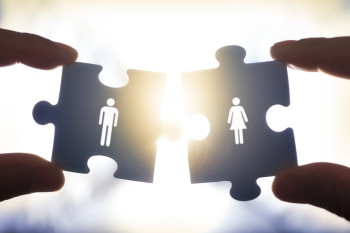 Rosenberg, having little knowledge about the dating culture in London, asked these women why they were prompted to answer a Facebook ad, rather than finding a guy from the 8.6m people in the capital.
The answers were enlightening – the women, who were all between 25-30 and a mixture of British and European, with a couple of Americans thrown in, said that even though they were initially worried that the event might be a scam; research on Rosenberg and the hope that they might meet someone different from the run-of-the-mill London man had spurred them to turn up.
Many of the women cited the slightly gross UK "lad culture" that permeates all strata of men, whether they be upper class, middle class or working class, as being extremely off-putting.
The women were also quick to point out to Rosenberg that the word "feminism" has almost become a dirty word in the UK, as many men take it to mean that women have the upper hand.
Helping people to see emotional blocks to love
In the end, out of the 60 women who were invited, only 30 turned up. But for the women who braved the rain to meet Rosenberg, the process wasn't just a one-sided affair towards helping her find a match for her client. During the interviews, on hearing their answers, she made a psychological analysis of each person, and she would often halt the interview to offer advice on emotional blocks that the interviewee might not realise they had inadvertently revealed.
This advice was given away for free, and even when some of the women didn't seem to be a match for the client, she still invited them to contact her if they needed advice, offering to speak privately with a woman who was quite open about having challenging circumstances in her past.
For me, the experience was enlightening. To see that so many women had put aside their doubts and come with an open mind to see if there was something worthwhile in Rosenberg's process was surprising, but it underpins the level of dissatisfaction young women in the UK feel about their male counterparts.
Men and women need to stop rushing into relationships
"Men and women are always saying to me: 'I'm a good person, where are all the good women or men?' They're out there, but they don't seem to be finding each other. Love is broken. Online dating is broken," says Rosenberg.
"I've always partnered with the press across the US to help attract people and to talk about healthy love and how women can honour themselves and why they keep picking the wrong partners and sabotaging relationships."
Rosenberg said that while it might be difficult, many people still rush into relationships with the wrong people and end up miserable, but they are often not being honest about their backgrounds, which is why she makes candidates in the process put that first.
"It's easy to romanticise falling in love and getting married, and it's even easier to call it quits and just decide to get divorced," she says. "If you were handling people that information only after they've got together and become a partner, it's too late. So many people get married and then they realise they don't know the person they've married. We need to be more transparent with each other."
The hunt for a true love match for the client continues, and Rosenberg will be returning to the UK several times to interview more candidates. If you're interested, you'll need to apply here before 30 September 2015.
Kailen Rosenberg's top solutions to dating problems people experience: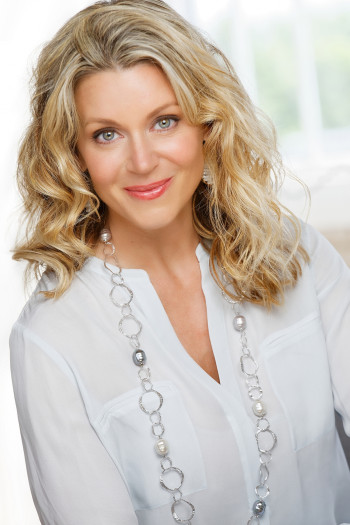 Problem: Their list of desires and must haves is typically wrong from the very start.
Solution: When making a "must have" list while searching for your perfect partner, the true "musts" should be focused solely on what you seek and need in values, character and integrity.
Too many men and women are innocently guilty of placing good sense of humour, the colour of one's hair or height and their style at the top of their list. While these traits are lovely to have, if you don't have values, integrity and character as number one, the wittiest, sexiest and wealthiest human being with the most amazing style can quickly become a relationship dud and a pain in the bum.
Problem: They think that merely being single means you're "ready for love".
Solution: Millions of singles today believe that merely being single means they are ready for love and therefore ready for a relationship. After having interviewed tens of thousands of singles from all walks of life over the last 22 years, most are found to be "unready".
If one is still holding resentment towards relationships from the past, has insecurities about one's being that are current or are lacking faith and trust in love on any level then you are not ready. These unfinished issues will not only attract the wrong partner, but also show up through you in every relationship to come until they are dealt with and healed.
Problem: Not being fully authentic with who you are and your true desires from the first date on.
Solution: This is where I disagree with most other relationship experts on advice when it comes to first dates and newly dating. Where the typical advice is, "never discuss wanting babies, getting married, politics, religion", I highly disagree.
Life is short, time is precious and everyone deserves to know who you are, how you think and what you desire when going into a relationship. If one is turned off or scared by your wishes they're not the "one" and they will thank you for your authenticity.
The 'right one' will be charmed by your honesty, share in your mutual vision and if there is chemistry you will have a chance to move on to the second and third date and so on. My advice is to "show up", be real and authentic and who you are will be seen and loved by the right one.