Pro-Jeremy Corbyn pressure group Momentum is urging its 22,000 members to campaign in marginal seats across the UK, including Labour constituencies where the MP has been openly critical of the left-wing leader.
"A vote for Labour is a vote for Jeremy," organiser Rachel Godfrey-Wood told IBTimes UK. "We will be encouraging people to go out campaigning across the board. We will campaign for any Labour MP if there's a clear logic to it."
The organisation, which is headquartered at the offices of the TSSA transport union by London's Euston Train Station, has 10 full-time staff organising campaign weekends, phone canvassing events and a carpooling website.
"It will allow Momentum supporters to identify very quickly key marginal close to them and to organise lifts to those constituencies," Godfrey-Wood explained.
The group has also hosted two-hour-long training sessions for activists in a bid to boost their confidence on the doorstep.
But does Momentum plan to share its data with Labour Party organisers? "If they wanted to, they've never requested it...It's not my call to make, but if it is something that would contribute to the overall objective of Labour and Momentum we would seriously consider it," Godfrey-Wood said.
So far the group, founded by Corbyn ally Jon Lansman in 2015, has campaigned in Hampstead and Kilburn (Labour marginal), Lancaster and Fleetwood (Labour marginal) and Telford (Conservative marginal).
More events are planned for Brighton Hove (Labour marginal), Crewe and Nantwich (Conservative marginal) and Halifax (Labour marginal).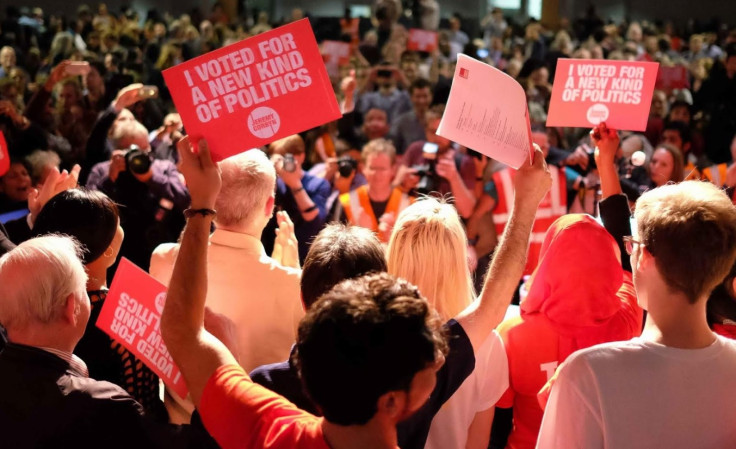 But despite Momentum's pragmatic approach to the general election, the group has previously faced fierce criticism from within Labour.
Deputy leader Tom Watson warned in March that an alliance between super-union Unite and the group could "destroy" Labour because of hard-left "entryism".
TSSA general secretary Manuel Cortes, who has a signed Corbyn campaign poster hanging in his office, even threatened to pull his union's support of Momentum if Jackie Walker was not removed as vice chair of the group in 2016.
The Kent-based activist was axed from the post over after she claimed Holocaust Memorial Day was not inclusive enough. The grassroots group unveiled a new and controversial constitution in January in a bid to affiliate with Labour.
The rules, among other things, mean Momentum supporters must join Labour if they want to maintain their membership. But with Labour up to 23 points behind the Conservatives in the opinion polls, the general election could be the group's real baptism of fire.
"We're going for the win," Godfrey-Wood said.