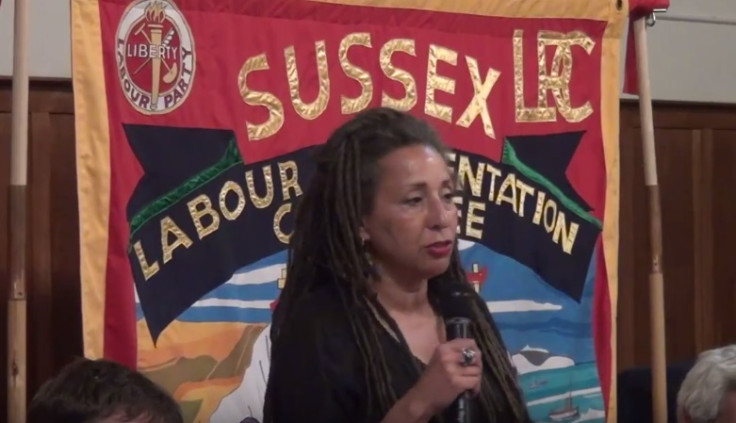 Labour is reportedly refusing to reveal whether it has taken any action against Jackie Walker as the vice-chair of Momentum faces new allegations of anti-Semitism.
Walker, an ally of Jeremy Corbyn, was suspended by the party earlier this year for blaming Jews for being the "chief financiers" of the slave trade. Labour later lifted the suspension after an investigation.
But Walker faces a new row for remarks she made about Holocaust Memorial Day.
She apparently and wrongly claimed Holocaust Memorial Day does not include non-Jewish genocide victims and that, proportionately speaking, Jews were not the main victim of the Nazis' reign of terror.
Labour have told reporters they "don't comment on individuals' membership status", while IBTimes UK has reached out to the party for comment.
The Campaign Against Anti-Semitism, meanwhile, has called for Walker's expulsion from the party. "How many more chances will she be given? Enough is enough," said Gideon Falter, chairman of the Campaign Against Anti-Semitism.
"Jackie Walker must be expelled from the Labour Party and Momentum immediately and condemned in the strongest possible terms. Until Labour matches its rhetoric with action, we remain of the view that the Labour Party is not safe for Jews."
Labour MP Chris Bryant, the former shadow leader of the House of Commons, has also called on the party to expel Walker. "Just in case anyone wonders, I think Walker's comments are anti-Semitic and that she should be shown the door never to return," he said.
The row comes just a day after Corbyn declared anti-Semitism is "an evil" that must "never be allowed to fester".
The Shami Chakrabarti inquiry into anti-Semitism within Labour said: "Excuse for, denial, approval or minimisation of the Holocaust and attempts to blur responsibility for it have no place in the Labour Party."
Former Mayor of London Ken Livingstone remains suspended from the party after claiming Hitler was a Zionist.
UPDATE 11:16 BST
Jack Walker has released the following statement.
"A number of people made comments in a private training session run by the Jewish Labour Movement. As we all know, training sessions are intended to be safe spaces where ideas and questions can be explored. A film of this session was leaked to the press unethically. I did not raise a question on security in Jewish schools.
"The trainer raised this issue and I asked for clarification, in particular as all London primary schools, to my knowledge, have security and I did not understand the particular point the trainer was making. Having been a victim of racism I would never play down the very real fears the Jewish community have, especially in light of recent attacks in France.
"In the session, a number of Jewish people, including me, asked for definitions of antisemitism. This is a subject of much debate in the Jewish community. I support David Schneider's definition (https://twitter.com/davidschneider/status/780107628500381696) and utterly condemn antisemitism.
"I would never play down the significance of the Shoah. Working with many Jewish comrades, I continue to seek to bring greater awareness of other genocides, which are too often forgotten or minimised. If offence has been caused, it is the last thing I would want to do and I apologise."