The sleepy old Lincolnshire town of Boston slapped the UK political establishment in the face last year, overwhelmingly backing Brexit. More than 75% of the east coast of England electorate voted Leave amid a national row over immigration.
Boston saw a population surge of almost 16% between 2001 and 2011 – when the last census was taken – as migrants from Eastern Europe came to work on the area's flat and fertile lands. The agricultural sector benefited from the young, flexible and cheap labour, while resentment grew among Bostonians.
"There is a very negative feel, with some of the local residents, but equally some of the immigrant residents have struggled with integration," Steven Holland, minister of Boston Baptist Church, told IBTimes UK.
"It seems to me that's the heart of the problem really because there's this distrust and lack of knowledge."
The town has hit the headlines again after Ukip leader Paul Nuttall, who succeeded Nigel Farage last September and failed to beat Labour in the Stoke-on-Trent Central by-election in February, announced his candidacy for Boston and Skegness.
The Eurosceptic is hoping to unseat MP candidate Matt Warman, the pro-EU Conservative who is defending a majority of just over 4,300 on 8 June. Warman and Nuttall were not available for interview, but Boston Borough councillor and Ukip candidate in nearby Louth and Horncastle Jonathan Noble was.
Noble, a former Conservative supporter, warned that the UK faces a "marshmallow Brexit" under Prime Minister Theresa May.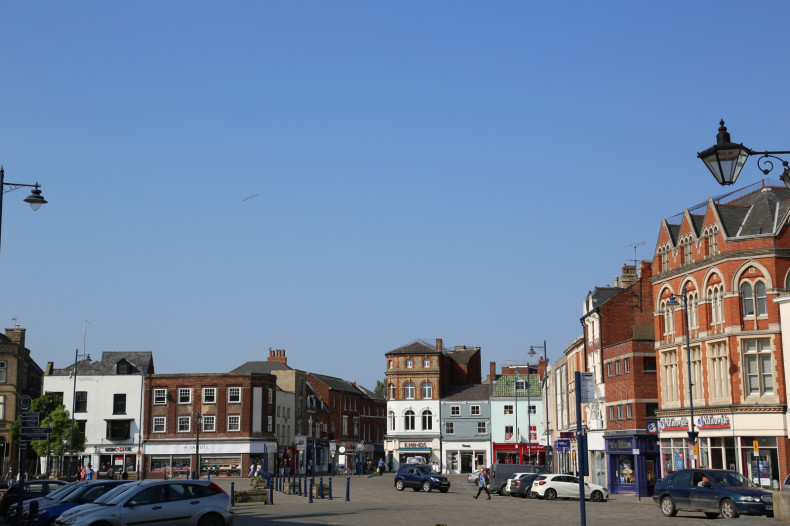 "We don't think the job is done and fundamentally we don't trust May. She wanted to stay in the EU, so did the Chancellor Philip Hammond," he said. "We think we will end up with some kind of marshmallow Brexit whereby there will be transitional arrangements and we will still be paying funds into the EU in years to come.
"If people continue to support Ukip, it puts more pressure on Theresa May and the Conservatives to deliver a hard Brexit, which is what we want."
'Ukip should have picked a local candidate'
But beyond the national election campaign, which has turned into presidential bout between May and left-wing Labour leader Jeremy Corbyn, will the voters of Boston and Skegness back Merseyside-born Nuttall?
"My personal view is that Ukip should have picked a local candidate, people generally want to have a local candidate and the fact that he's not from this area has been pointed out by several people to me," Noble said.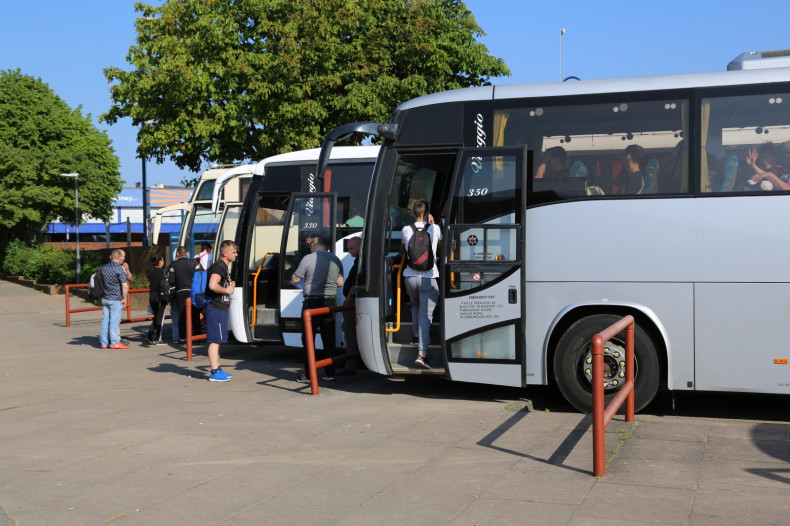 Ukip and the Conservatives may want to slash net migration to "tens of thousands", but it has presented business opportunities for others.
Robin Page, the co-owner of European self-service bakery chain Bake & Take, was staking out new premises when he bumped into IBTimes UK on Boston town square.
Page said he was "very well aware" of the Polish and Portuguese population in and around Boston and said the UK's split from the EU may have a "slight impact" on his business.
"One of the things I looked at 18 years ago was what the impact of Brexit would be on our business," he said.
"When we first set up, because be bought our masters licence from a company in Germany, we imported all of the equipment and all of the products. That stopped six months ago and we now have everything made locally just outside of Birmingham."
Labour's candidate for Boston and Skegness, coincidentally enough, originally hails from the second city where Page's equipment is made. Birmingham-born Paul Kenny has been Labour's candidate since 2005.
'I warned Blair'
The former Boston mayor, who came third behind Ukip in 2015, apparently warned Tony Blair's New Labour government about an immigration surge after the A8 countries (Poland, Estonia, Czech Republic, Latvia, Slovakia, Slovenia, Hungary and Lithuania) joined the EU in 2004.
"They weren't aware of the numbers that would come," he Kenny said. "We all know now that there weren't just tens of thousands, it ended up as hundreds of thousands."
The Labour candidate also said it was "bizarre" that May, a former home secretary, became PM after the Brexit vote.
"How can you for seven years fail on your immigration policies? The number one issue at Brexit was immigration and you end up as prime minister," he said.
Kenny is putting his party's manifesto at the front and centre of his campaign, highlighting Corbyn's promise of a £10-per-hour minimum wage and a ban on zero-hours contracts.
"I don't mind people making money, but in Boston there are thousands of people being exploited. I don't think if you looked at their wage packets they would be hitting the minimum wage," he said.
With Ukip polling as low as 2% in the opinion polls, Kenny could push Nuttall into third place and Boston, the official Brexit capital, will be in the headlines once again.