UK voters should move on from the Remain and Leave debate over the EU and back pro-European candidates at the general election in a bid to block a "hard Brexit", Gina Miller has said.
The investment fund manager, who successfully challenged the Conservative government in the courts over triggering Article 50, told IBTimes UK that the £300,000 Best for Britain crowdfunding campaign is about "ensuring democracy".
"We should not be talking about Remain and Leave, we should be talking about what happens next," Miller said.
"The prime minister and the Conservative government does not have a blank cheque or mandate to execute whatever Brexit they see fit.
"This is about the democratic process, it's about people electing candidates who will go to parliament and be strong representatives. It's about ensuring our democracy."
The tactical voting campaign is backing up to 100 pro-European candidates across the UK, including Liberal Democrat hopeful George Turner. Turner is hoping to unseat pro-Leave Labour MP candidate Kate Hoey in Vauxhall.
Hoey, who is defending a majority of more than 12,000 votes, infamously posed alongside former Ukip leader Nigel Farage on a boat in London's River Thames during the EU referendum campaign. Miller and Turner recreated the scene with just a week to go before the election on 8 June.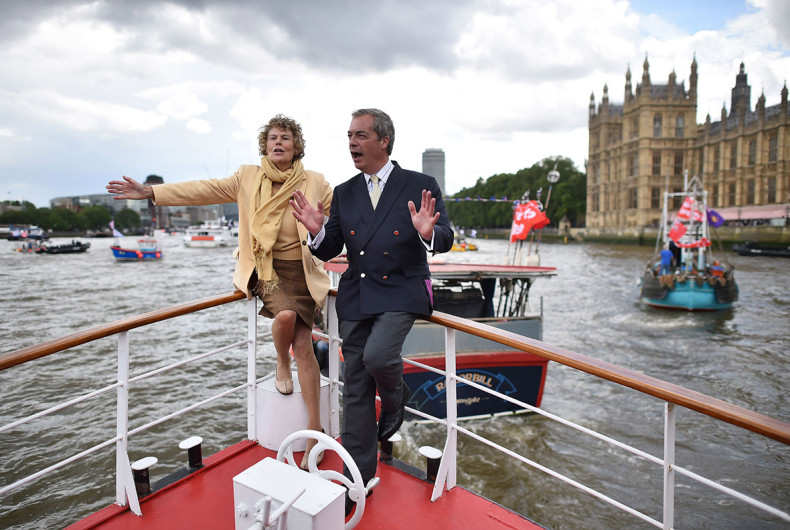 Miller, a Labour supporter, also told IBTimes UK that she was "pleased" that Jeremy Corbyn's party promised to give parliament a "meaningful role" in their election manifesto.
"I think its has to be about choice whenever the final [Brexit] deal comes back," she said.
The Conservatives and Labour have both promised to honour the EU referendum result and split from Brussels, whilst the Liberal Democrats have called for a second referendum. The two-year-long divorce talks with the EU are expected to begin sometime after the election.
The latest opinion from Panelbase, of more than 1,200 people between 26 May and 1 June, put the Conservatives on 44%, Labour on 36%, the Liberal Democrats on 7% and Ukip on 5%.