Instagram Live Video launches in UK: How to use guide, tips and tricks
Snapchat-like live streaming arrives to Stories - here's how to shoot, edit comments or hide videos.
Instagram added another string to its social bow by introducing live video streaming to its Stories back in December 2016. It followed the likes of Facebook Live in letting you broadcast yourself to your friends but until now was only available in the US.
Now, it's finally been rolled out in the UK so us sociable Brits can take advantage of the new feature that lets users enhance their Stories with a live feed of up to an hour. Much like Snapchat, the video disappears as soon as the recording is over so you won't have to feel paranoid about your footage being kept online, allowing you to share more freely.
How to start a Live Video on Instagram
Going Live can be achieved by swiping right to open the camera and then tapping 'Start Live Video'. Once you're rolling it will notify your friends so they can tune in. You get a three-second countdown to get yourself in order and then it'll start recording.
There are a number of options for streamers, including the ability to pin your favourite comment or edit them to filter which ones make it on or off your video.
How to edit comments on Instagram Live Video
To moderate certain friends from saying things, or ensuring certain things aren't said, you can either hide people or edit out certain words or phrases. To do this you'll have to go to Profile, then choose Comments and choose to either ban 'comments that contain words or phrases often reported as offensive' or set up your own keywords.
Users can also completely turn comments off, and if you don't want to be bothered by certain friends deciding to broadcast their drunken late-night adventures you can silence them by holding down their profile photo and tapping 'mute'.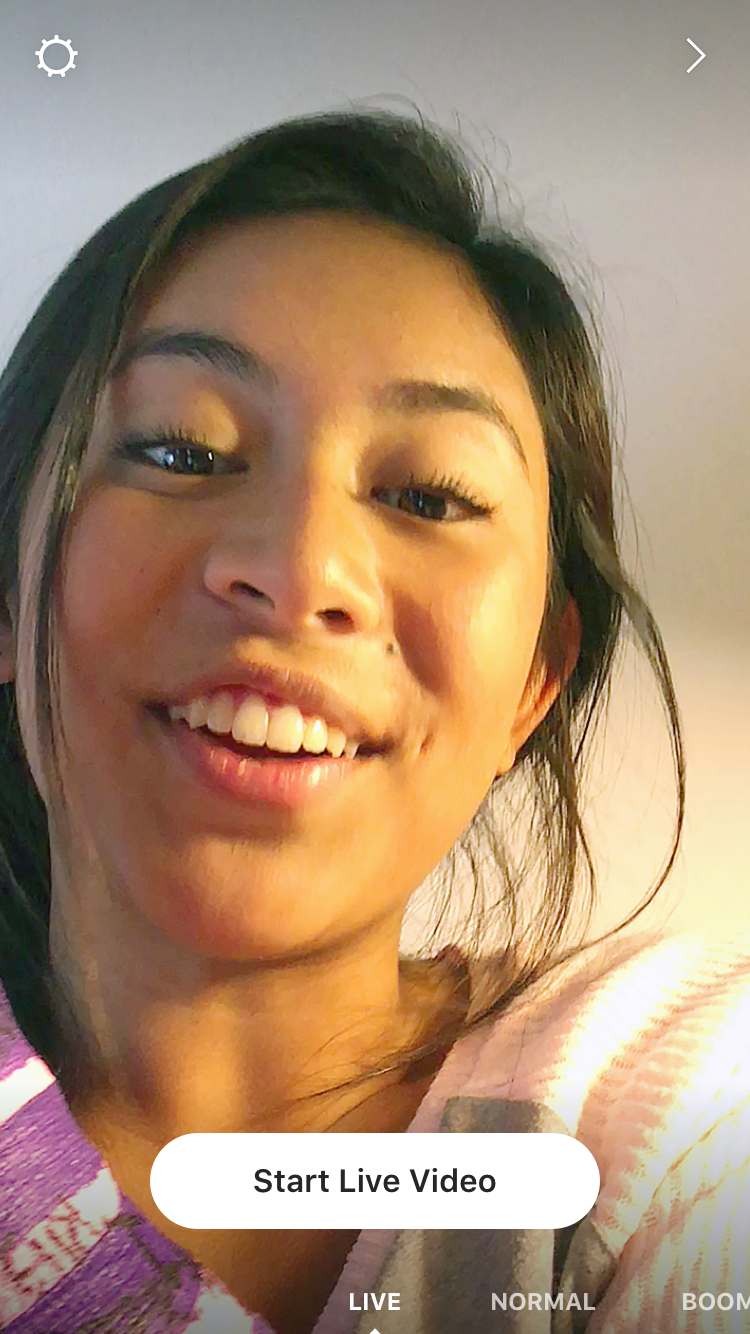 How to hide your Instagram Live video
If you want to go incognito you can hide your live stream from certain people. You might not want work colleagues and family members to see some of the things you shoot, so in order to keep things private all you have to do is go to your profile and select 'Story Settings'. From here tap 'Hide Story From' and choose the people you don't want seeing your feed.
If you're more of the voyeur and want to watch others instead you can find out which of your friends are going live as there will now be a 'Live' badge under their profile photo in the Stories bar. Or, an 'explore' feature lets you see the most popular 'Top Live' stories happening in real time.
The new feature is gradually working its way to the 150 million people who use Instagram Stories every day with the rollout also now available to users in Germany, France, Brazil, Canada and Japan. "Live video sits within Instagram Stories and gives the Instagram community another way to connect with friends and followers, in the moment, and in a fun, low-pressure way," Instagram said in a statement.