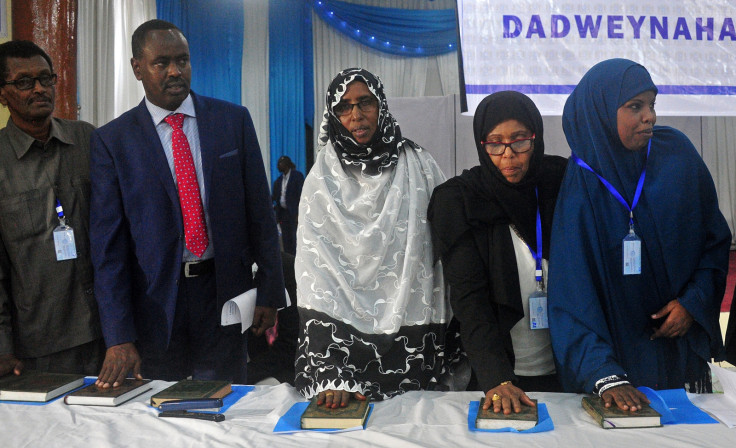 The international community has warned Somalia's new parliament against corruption practices, emphasising the need for the embattled nation to "move forward" as new MPs are set to select the next President.
With direct elections beset by a number of issues including infrastructure constraints and security, the Somali government announced in 2015 it was abandoning the idea of holding a popular 'one-person one-vote' system. Instead, 135 traditional clan elders have selected 14,000 delegates, effectively forming 275 clan-based electoral colleges, who have voted for MPs to sit in the lower house of parliament of the troubled Horn of Africa country.
These new MPs, who took their oath of office on 27 December in a democratic yet complex election, are poised to select the next President by secret ballot, this electoral process has come under criticism.
In a statement, United Nations (UN) Secretary-General Ban Ki-moon "warmly congratulate(d) the people of Somalia on this historic achievement in their quest for universal suffrage by 2020", but urged parliament to "maintain the momentum by moving swiftly to complete the electoral process" in the "larger interest of the people of Somalia".
This was echoed by the UN's Assistance Mission in Somalia (UNSOM) which tweeted, "Somalia is moving forward".
Moon called on the authorities to swiftly fill all remaining vacant seats in the Parliament, while fulfilling their obligation to ensure that the seats reserved for women are filled by women. The Secretary General warned that "any irregularity, abuse, or malpractice reported by the federal and state electoral bodies should be fully addressed to preserve the credibility of the process".
The United States diplomatic mission to Somalia said the US is committed to a credible electoral process in Somalia, but warned "grave instances of corruption by US citizens overseas are punishable under US law", in reference to Somali Americans.
The British Ambassador to Somalia, Harriet Mathews, retweeted the US' message, adding "The UK Bribery Act also applies to British Nationals overseas".
These warnings follow an announcement by the National Leadership Forum (NLF), comprised of officials from the current government, regarding the addition of extra Parliamentary seats, which is contrary to the Constitution.
Presidential candidates and the UN, African Union, European Union, Inter-Governmental Authority on Development, Belgium, Italy, the Netherlands, Sweden, the UK and US said they "are gravely concerned"by the decision, claiming it represented an attempt to manipulate the elections.
"The NLF's decision to revoke all disqualifications of candidates made by the country's electoral bodies for allegedly committing abuses and malpractices represents a blanket amnesty for some of the most blatant irregularities witnessed during this electoral process. It also contravenes the Federal Government's solemn commitment to respect the rule of law," the bodies said in a joint-statement.