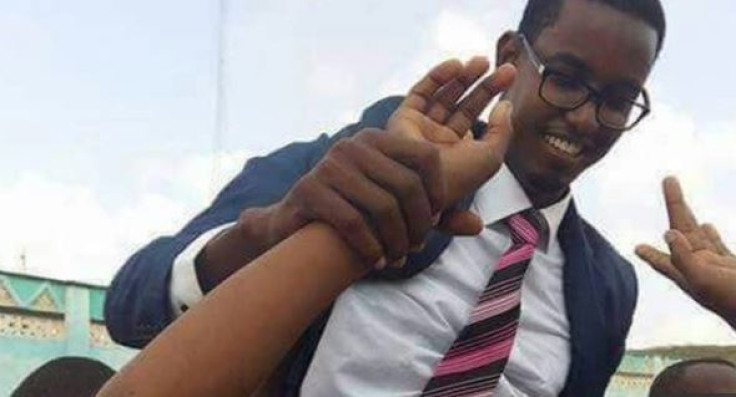 Born in Kenya's largest refugee camp, Abdullahi Sheikh Abas, 31, has made headlines after he defeated a prominent Somali official to become a member of parliament. These are the first parliamentary elections in the embattled nation since 1984.
For over 20 years, Kenya has been home to generations of Somalis who have fled their war-torn country. The desperate plight of the hundred of thousands of refugees living in the Dadaab camp was brought into the spotlight when Kenya announced on 6 May its decision to close the camp by 30 November, describing the camp as an economic burden and a "breeding ground" for terrorism.
Abas grew up and was educated in Dadaab's flat and dusty desert. Just like the thousands of Somali refugees expected to return to their homeland, Abas finally left the camp.
With direct elections beset by a number of issues including infrastructure constraints and security, the Somali government announced in 2015 it was abandoning the idea of holding a popular 'one-person one-vote' system.
Instead, 135 traditional clan elders have selected 14,000 delegates, effectively forming 275 clan-based electoral colleges, who have voted for MPs to sit in the lower house of parliament of the troubled Horn of Africa country.
Abas has no previous political experience and yet he beat Minister for Information Mohammed Abdi Hassan. Also known as Mohamad Abdi Hayir aka Mareye, Hassan was approved by parliament on 9 February 2015 in the capital, Mogadishu.
Following the November vote, Abas was appointed MP for Kismayo in the Jubaland autonomous region in southern Somalia. Analyst Mohammed Abdinoor explained the electoral college may have chosen Abas over Hassan because "Somalis who stayed at home have strong sympathy for returnees like Abas, who grew up in refugee camps".
Another former refugee, Ilhan Omar, also made history in the US last week when she became the first Somali Congresswoman. The Muslim Somali-American became the highest-ranking person with Somali origins elected to office in the US.
This week, Dadaab was also brought back into the limelight after it was revealed that Kenyan officials conducting the repatriation programme of Somali refugees were accused of deliberately coercing them to return to Somalia, where they face conflict-related violence, widespread sexual and gender-based violence against women and children, forced recruitment of children, and large-scale displacement.