International Day for the Abolition of Slavery 2014: History and facts about the UN day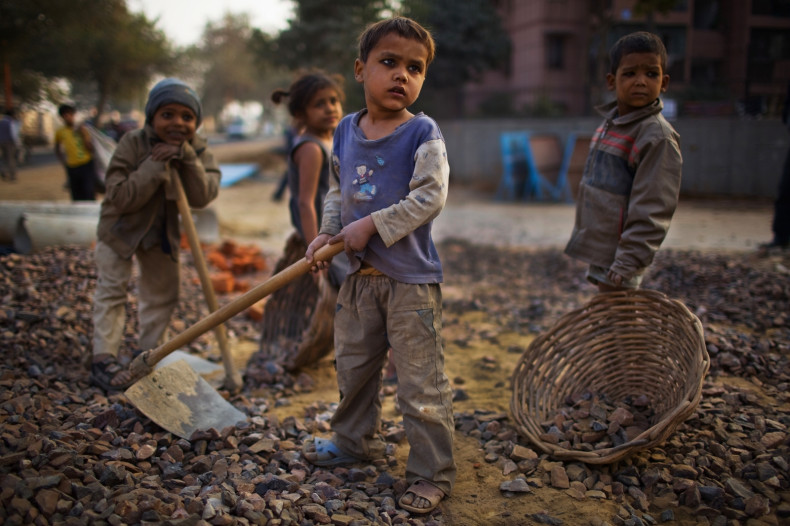 The International Day for the Abolition of Slavery is observed annually on 2 December to focus on the elimination of human trafficking, child labour and other forms of modern-day slavery.
Around 21 million women, men and children are still trapped in slavery worldwide, from the forced employment of children in conflict to sexual exploitation.
"It is vital that we give special consideration to ending modern-day slavery and servitude which affects the poorest, most socially excluded groups – including migrants, women, discriminated ethnic groups, minorities and indigenous peoples," UN secretary-general Ban Ki-moon said in a statement.
The date marks the adoption of the United Nations Convention for the Suppression of the Traffic in Persons and of the Exploitation of the Prostitution of Others by the General Assembly, on 2 December 1949. The day was first celebrated in 1986.
Now, the International Labour Organisation has teamed up with prominent artists, athletes and advocates in its new campaign to End Slavery Now.
Facts about modern-day slavery
As of 1981, slavery is not considered legal anywhere. That year, Mauritania became the last country in the world to abolish it. However, the act of owning slaves did not become a crime in Mauritania until 2007.
Slave-owners often use different terms instead of the word "slavery" to avoid getting caught. Terms include bonded labour, debt bondage and indentured servitude.
Globally, the average cost of a slave is $90 (£57).
According to United States official figures, 600,000 to 800,000 people are trafficked across international borders every year. More than 70% are female and around half are children.
Women and girls make up around 95% of victims of sexual exploitation.
Hundreds of thousands of children are used as soldiers in armed conflicts around the world. Many children are abducted and forced, while others join military groups to escape poverty, to defend their communities or out of a feeling of revenge.
The number of cases of human trafficking involving forced labour has surpassed the number involving sexual exploitation for the first time in the UK, according to the Salvation Army.
According to Unicef and the ILO, there were an estimated 168 million children aged between five and 17 involved in child labour in 2013. Of these children, 85 million are engaged in what the ILO deems "hazardous work".
The sub-Saharan African region has the second-highest number of child labourers in the world, with around 59 million in 2012.
At any given time, an estimated 2.5 million people are trapped in modern-day slavery, targeted by traffickers for sexual slavery, forced labour or commercial sexual exploitation.