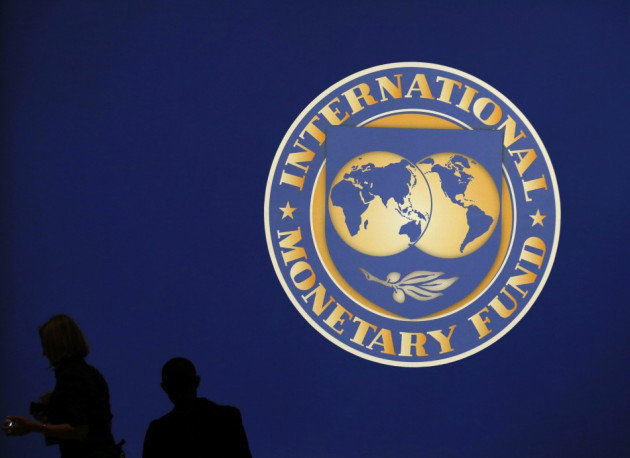 Officials from the International Monetary Fund have started a 10-day visit to Kiev to meet Ukrainian authorities.
The IMF's mission comes at a time of economic hardship in the country with international creditors worried about its stability.
Many believe that an IMF loan could be just what the nation needs to put it on a better footing but others speculate that Ukraine will refuse help until presidential elections are over in 2015.
Any loan from the IMF would involve conditions on currency flexibility and cutting energy subsidies that might upset Ukrainian voters ahead of the elections.
Concerns have been mounting about thew country's $60bn (€44bn, £37.3bn) plus debt repayment schedule as well as its economic prospects for the next 18 months.
Ukraine's fast diminishing hard currency reserves and the need to solve its problems have only added to fears of a Ukrainian default among international creditors.
The nation's debt problems shifted into the spotlight this month when state oil firm Naftogaz narrowly escaped default.
It was only saved because a US-based creditor petitioned a British court to seize a bond coupon in lieu of an old $22m debt.
Ukraine did manage to pay the $22m to avoid default.
The country's central bank reserves are barely above $20bn, less than enough to cover three months of imports.
Other bills loom as well as mounting economic problems.
Over $60bn, that is a third of the country's GDP, is due in the coming year and the state already owes $7bn of that.
If its debt problems have made international creditors nervous, Ukraine's other problems are equally eye catching.
There is a $10bn black hole in its balance of payments and the economy is mired in recession.
Credit Downgrade
These serious issues were reflected in its credit score by ratings agency Moody's which cut the country's credit rating to Caa1 in September.
A lack of confidence in Ukraine's credit worthiness is also shown in the swap markets.
They currently rate the nation's default probability as 50% over the next five years, which is next only to Argentina.
Meanwhile Russia, Ukraine's main source of energy and bank loans has been upset by ideas that Ukraine is heading closer to the European Union.
The country appears trapped between its communist past and the future path the EU might offer it.