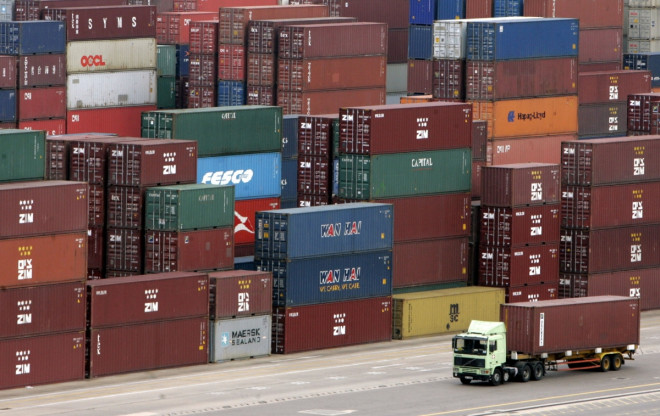 Exporters' support for UK membership of the European Union is growing, but only 7% of exporters have availed of the government's flagship support programme, UK Export Finance.
The EU accounts for some 60% of all UK exports so leaving it would have significant impact.
These are among the results of the International Trade Survey, Britain's only longest-running survey of businesses which trade internationally.
Only 12.5% of respondents are planning to enter new markets this year adding to suggestions that the government's target of doubling UK exports by 2020 is looking in severe doubt.
The survey's silver lining is that 73% of respondents have indicated that their business is growing with 72% reporting positivity about growth over the next 12 months.
The survey, conducted by Trade and Export Finance Ltd – an advisory firm – in partnership with the Institute of Export and insurer AIG, polled businesses with a combined revenue of £28bn, with £13bn of that coming via exports.
Lesley Bachelor, director general at the IOE, said: "The UK government has set a target to raise the level of exports to £1tn by 2020. Encouragingly, the survey findings show that 69% of UK businesses expect to increase their dependency on exports over the next five years but there is a real concern that UK exports are not rising fast enough to meet the government's target.
"UK exports reached £304bn last year – up from £300bn in 2012 – and as the economic recovery takes hold export levels should accelerate. However, the EU remains the UK's largest overseas market, accounting for around 60% of national exports. The negative impact of the UK leaving the EU would be significant on UK companies and the balance of trade."
Exporters were asked what support would make it easier for them to increase their exports. The top three responses were: less red tape, more government support and help getting paid.
Surprisingly, around 50% of companies that responded use their own funds exclusively to support their activities, suggesting that bank finance and government finance is not as readily available as it might be.
TAEFL, the authors, suggested that the reason UKEF has been relatively ineffectual is that "exporters remain reliant on banks to provide support before they can make use of the government's schemes" and said that "this continues to slow down the UK's export initiative".
Since UKEF primarily issues guarantees for bank loans, the co-operation of the banks aligned with it (mainly large high street banks) is essential. They have been criticised in the past for failing to take up the programme to its full potential.