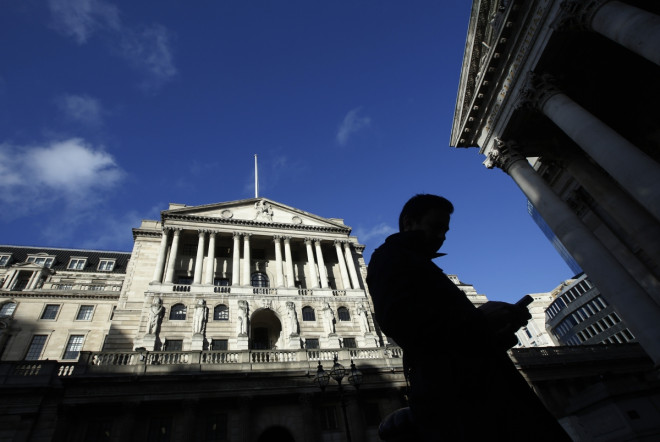 Britain's yawning current account deficit is threatening the UK's gathering economic recovery, according to the Bank of England.
Policymakers on the BoE's rate-setting monetary policy committee (MPC) highlighted the current account deficit, which has grown to the equivalent of 5.5% of GDP, as a significant concern at their monthly meeting at the beginning of April.
The BoE and Chancellor George Osborne have raised concerns that the economy is not rebalancing towards trade and business investment. It is still heavily reliant on the service sector, consumer spending and the housing market.
Forecasts from the Office for Budget Responsibility (OBR) suggest net trade will be weak for the UK in the coming years, though business investment is set to pick up.
Financial and economic difficulties surrounding some of the UK's biggest trading partners, such as continental Europe, have weighed on demand for the country's exports.
UK businesses have also been wary of committing to investment until they are sure that the economic recovery has taken hold and will last, after a so-called "false dawn" in 2011 when output appeared to rise again before collapsing once more.
But despite poor investment and trade, the UK recovery will be the fastest of any Western economy in 2014. The International Monetary Fund (IMF) predicts 2.9% growth for UK GDP during the year.
This is because of a revival in the housing market, as house prices begin to rise in all regions of the UK again off the back of government stimulus to make mortgages cheaper and easier to access.
And consumers have whittled down their savings to keep spending in the economy, despite suffering a real terms decline in incomes amid welfare cuts, weak wage growth and a spiralling cost of living.
Mark Carney, governor of the BoE, said the central bank will not raise interest rates from abnormally low levels until he is satisfied that the recovery is balanced and sustainable.
The BoE base rate has been at its record-low of 0.5% for over five years in order to hold credit costs down for consumers and businesses and support the economic recovery by keeping markets liquid.