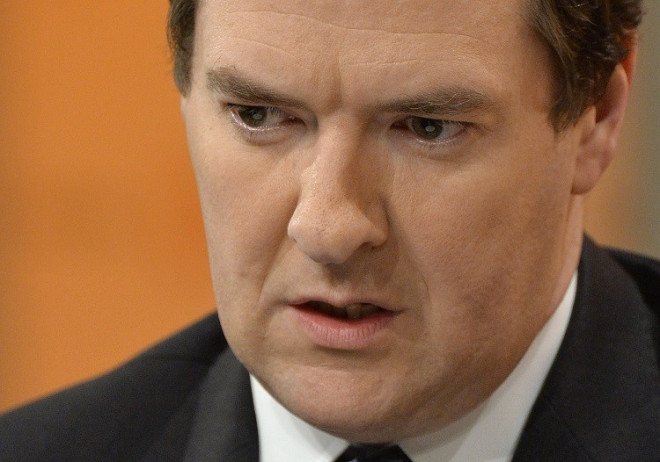 The UK government has finally launched a £5bn scheme to support British exporters abroad – two years after it was first announced.
The export refinancing facility (ERF) was initially launched to much fanfare in 2012, to provide provides a repayment/refinancing guarantees, under the auspices of government office, UK Export Finance.
UK Export Finance explained to IBtimesUK that it only received clearance from the European Commission that ERF does not breach State Aid rules on 19 March this year. The government used the Budget to announce once again that ERF was on its way.
A UK Export Finance spokesperson said: "The design of ERF has been complex, especially given the need to ensure that it is competitive, State Aid compliant, and provides value for money for the taxpayer."
One senior figure at Barclays who works closely with UKEF and who wished not to be named, said: "The ERF has been long-awaited. It's now running into many months, and we still wait. We were hoping and given assurances that it would be up and running for the banks to tap into by the end of quarter-one 2013, but it hasn't happened."
Chancellor George Osborne has talked a good game, announcing his intention to double exports by 2020. However in order to achieve the target, exports need to be growing at 9% a year. They're currently trundling along at 2.6%, according to the Office of Budgetary Responsibility.
ERF is a tool which will allow the government (through UKEF) to lend to overseas projects on the proviso that they use British goods and services, thereby supporting exports. Maximum loan value is £50mn and the facility's overall budget is £5bn.
ERF is a tool which will allow the government (through UKEF) to support lending to overseas projects on the proviso that they include a proportion of British goods and services, thereby supporting exports. Minimum loan value is £50m and the facility's overall budget is £5bn.
It will be a huge boost to exporters and the fact that it is finally on its way is good news. But the manner in which it has been delivered highlights how poorly the government's export strategy is being executed.
The other major announcement for exporters in the Budget 2014 was the revamping of the direct lending scheme (DLS), which allows UKEF to lend to overseas buyers who wish to purchase goods and services from UK based exporters.
Chancellor George Osborne said the scheme would be doubled in size to £3bn and that the interest rates of the loans would be slashed by one-third. The scheme was first announced in the Autumn Statement of 2012. But the time of the Budget 2014, not a single loan had been disbursed.
Speaking with those inside UKEF, there's a sense of frustration at how it is being run. One employee who has been working for UKEF for more than 20 years told me that the powers that be don't understand how the export market works.
The agency's biggest single transaction to date was for the giant Sadara petrochemical project in Saudi Arabia last year, whereby it supported a UK construction contract worth £500m.
The disgruntled staff member grumbled that the deal was more than three years in the making and that when it was delivered, Whitehall officials demanded "another half dozen of those deals this year".
Over the past few years there have been a number of overhauls in the upper echelons of the agency. The government has tried to align it more closely with UK Trade and Investment, which provides education and organises trade missions.
But the upheavals have resulted in an organisation which seems to be in a continual sense of flux – a sentiment which is backed up by numerous staffers.
Compare UKEF's performance with its overseas competitors: the Export-Import Bank of the United States and Euler Hermes of Germany, both of whom support upwards of $30bn of their respective national exports each year.
It's no wonder the UK lags so far behind Germany in exports. Its strong base of 'Mittelstand' exporters – a tier of elite small manufacturers – has long been the envy of UK government officials.