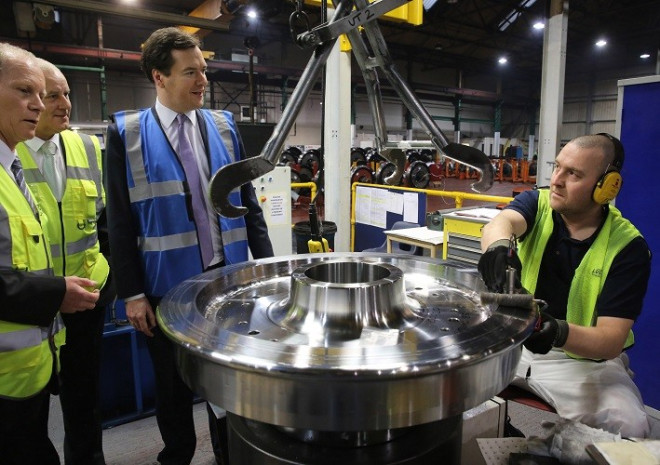 The UK's trade deficit narrowed in March as the economy was bolstered by strong exports of cars and jewellery.
The Office for National Statistics reports that the trade deficit was down to £1.3bn from £1.7bn. The deficit is at its narrowest since December 2013, and second-narrowest since January 2013.
ONS figures also released today show that production and construction strengthened over the first quarter. Construction output rose by 0.6% from the final quarter of 2013, with production output rising by 0.7%.
The boost in production data has been attributed to a 1.4% rise in UK manufacturing. UK factory output is growing faster than at any point for 15 years, said the ONS.
The ONS explained that construction could potentially have grown more strongly, but was "minimally affected by the flooding and storms which produced localised damage and disruption in parts of the UK" through January and February.
In trade, the ONS said non-EU exports were boosted by a £0.6bn rise in the oil trade.
However, figures also released today by HMRC show that non-EU exports continues to be an area of weakness for the UK, with British efforts to penetrate strongly emerging markets failing to deliver.
HMRC said that in March, total exports to non-EU destinations fell by 5.6%. Year-on-year, the figure is down by a massive 26.1%.
Overall, the UK is still struggling to improve its performance in the export of finished goods. In quarter one, these fell by 3.7%, a figure that was offset by a fall in the imports of goods by 2.8%.
The car industry has been one of the shining lights of the UK's economic recovery this year. The Society of Motor Manufacturers and Traders said that car production increased by 12% year-on-year in March, boosted by recovering demand in Europe. In 2013, UK car manufacturing hit a six-year high.