Hundreds of thousands of newborns become stateless every year as several countries in the world still deny women the possibility to pass on their citizenship to their children.
To observe the 20th anniversary of the Beijing Declaration and Platform for Action - which advocates women's empowerment - the UN agency of Refugee Agency (UNHCR), UN Women, and the UN High Commissioner for Human Rights (OHCHR) will hold an event in New York on 10 March to shed light on the issue of statelessness - having neither nationality, a passport or any such papers - and why it should be eliminated.
The event, which is part of the Equal Nationality Rights, an international campaign that aims to eliminate gender discrimination in nationality laws, will take place after International Women's Day, which falls on 8 March.
According to Mark Manly, head of UNHCR's Statelessness Unit, statelessness is caused by a number of factors and gender discrimination is one of them.
"In the past it was very common under nationality laws that only men could confer nationality to their children," he said and added that only in the past three to four decades, some states have been allowing both men and women to confer nationality to their children in the same way.
"However, there are still 27 states where women cannot confer nationality to their children in the same conditions as men.
"If women can't confer nationality to their children, those children may be stateless, for example because their father is stateless, or because he has a nationality but cannot confer it under the law of his country. For example, in some countries, if one or more generations are born outside of the territories, then they cannot acquire nationality by descent."
'Administrative actions are required'
Manly continued: "Other cases of statelessness occur because the child can acquire nationality from the father, but some administrative actions are required. So the father would need to approach the consulate to get documentations for example. If he's unable to do that because he has died, or he is unwilling, then it can be impossible for the mother to approach a consulate to obtain documentation for the children.
"There are thousands of cases of children born to women nationals of a state and foreign fathers, who live with and are cared for family members on their mother's side, who are all citizens of that country, but the children themselves are statelessness. They will often require a residence permit to live in their own countries."
UNHCR publishes statistics on stateless population twice a year. At present, it is estimated that around 10 million people in the world are stateless. Of these, the majority are children.
"Stateless people are difficult to identity," Manly said. "We have data at country level for 77 countries, but there are large stateless populations that we know of but for whom we don't have data which is sufficiently good to publish."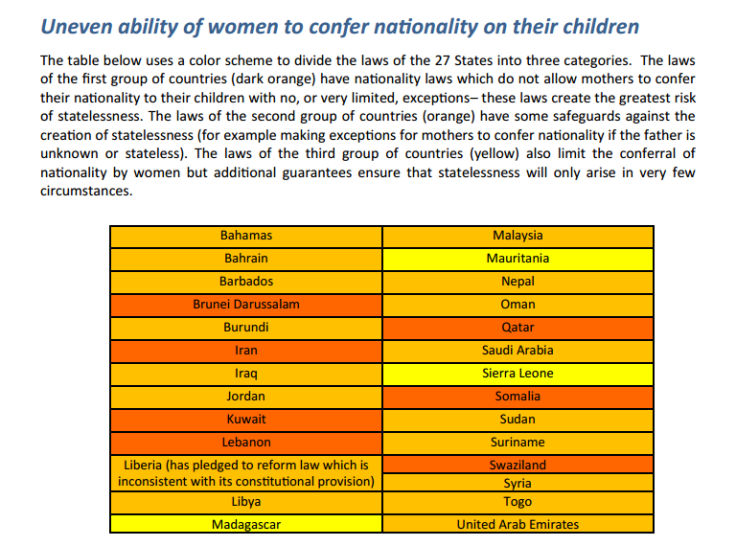 Stateless people are denied basic rights
Stateless people face a range of obstacles to the enjoyment of very basic rights, Manly explained, adding they cannot perform everyday tasks due to their condition.
"They often can't register their children at birth and acquire identity documents," he said.
"They don't have legal residence or if they do have it, they might have to renew it frequently. As a result, they have problems accessing healthcare and education and they can't do day-to-day things like opening a bank account or buying and selling and inheriting property."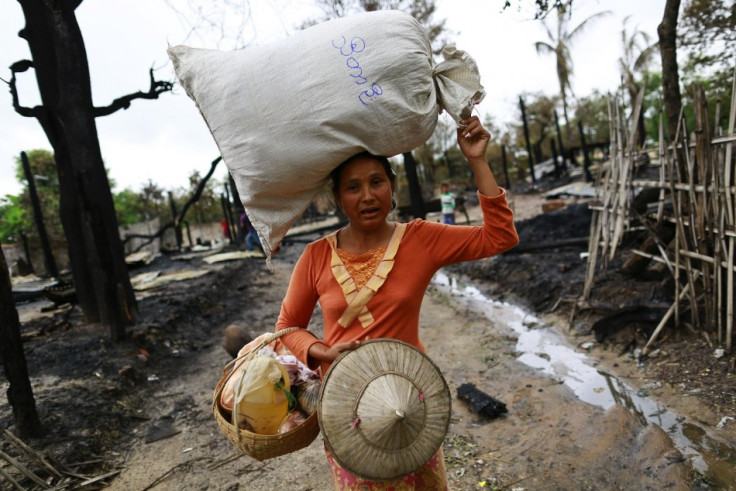 Statelessness has been overlooked for years
Manly explained the statelessness issue has been overlooked for years and it is now time it becomes a priority on the international agenda.
"Tackling stateless is 80% an issue of political will and just 20% know-how and financial resources, and people need to realise the magnitude of the problem and the fact that it has a very negative impact on individuals, but also families and societies," he said.
"We have been trying to make sure that governments and NGOs are aware of the problem. As part of our campaign to end statelessness in 10 years we wrote an open letter to urge governments to take the required steps to guarantee everyone has a right to nationality.
"The letter has already been signed by prominent people such as actress Angelina Jolie, Archbishop Desmond Tutu and Kenneth Kaunda, first president of Zambia."
UNHCR has received a positive response from governments and NGOs, which are becoming more aware of the problem.
"Governments are gradually waking up to the fact that it's not good to have large stateless populations, which need to be granted nationality and documentation. They must be allowed to feel part of society," Manly said.
"Granting nationality is good for governments in terms of development and public order. Resolving the situation of stateless populations needs to be a priority for countries that are serious about development."