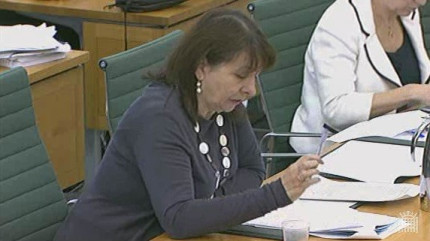 Beleaguered welfare reform minister Iain Duncan Smith has been urged to "call a truce" with a powerful Commons committee in a bid to rescue his crisis-hit Universal Credit scheme.
Labour's Teresa Pearce, a member of the cross-party work and pensions committee, said Duncan Smith persistently refused to listen to the MPs' suggestions on how to salvage the reform which has run into a series of major setbacks with missed targets and cost over-runs.
And she accused him of being extraordinarily rude to and dismissive of the committee by suggesting members should not be questioning his reforms.
"He needs to have a truce and listen to the recommendations of the committee. It is not a hugely political committee, but it is our constituents and families coming to our surgeries who are going to be badly hit if this doesn't work.
"We all agree with the reform and want it to work, but it isn't working. But Duncan Smith just attacks us as nay sayers and refuses to listen to suggestions," she told IBTimes UK.
Observers were taken aback by the work and pensions secretary's approach to the committee during two recent sessions before the MPs, one in September last year and a follow-up a month ago.
The meeting was marked by sharp and angry exchanges between the MPs and Duncan Smith who was accused of misleading members about the scale of the problems with the system and sweeping things under the carpet.
He hit back, claiming he didn't have to tell the MPs every thing and that it was not their job to run his department.
Pearce said: "Actually he does have to tell the committee things and answer our questions. It is our job to scrutinise the department and help make policy decisions the best they possibly can be.
"He was downright rude and quite abusive to someone like Dame Anne Begg (the committee chair) who has universal respect in parliament. To be as rude as he was to her is downright disgusting actually," she said.
While eager to ensure the Universal Credit system works, Pearce is none the less critical of much of the detail of the policy implementation driven by Duncan Smith.
"There has already been a massive write-off but there is another £103m that has not been capitalised," she said stressing that one of the most serious problems was with the failure of the original, inappropriately-designed IT system.
"We all agree UC as a policy is a very good idea but it's the implementation that is causing the problem. For example, they designed a system for claiming all benefits online without realising claimants still had to prove who they were so still had to visit jobcentres to provide proof of identity. That hadn't been factored in.
"And the pilot projects, which appear to be getting smaller rather than bigger, are only testing on young, single jobseekers, the easiest group, not those with complex situations."
One of the problems, she claims, is that Duncan Smith believes in the myth that the big issue is around fraudulent claimants and the workshy.
"It is as if he watched the box set of Shameless and thinks it was a documentary and that most claimants are in families with three generations out of work. But that is not the case, most low paid people are in and out of work all the time.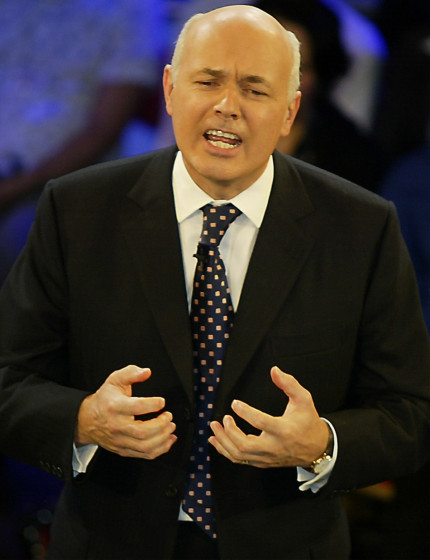 "If someone has a job in the black economy and is told to come in to sign on twice a week, they will simply stop claiming. But it is the people who really need to claim who are being stopped."
Jobcentres were only asked to consider the "outflow" which meant that if people stopped claiming for any reason, through pressure, threats of penalties or any other reason, their money was stopped and there were no checks to see if they had found work.
"Their target is to just get people off the books," she said.
But, despite these problems, Pearce believes the system could and should be made to work and that the committee could offer real expertise to help it achieve its aims.
"Select committees work best when they work together with the departments. They keep a respectful distance, but still work together. When it came to pensions for example, minister Steve Webb asked our committee to do the pre-legislative scrutiny because he understands we have the expertise to do it," she said.
"But Duncan Smith just tells us to go away and stop scare mongering."