Investigation Launched After Paramedics 'Leave Body Next to Dustbins Overnight'
Whistleblower claims paramedics stashed body to dodge overtime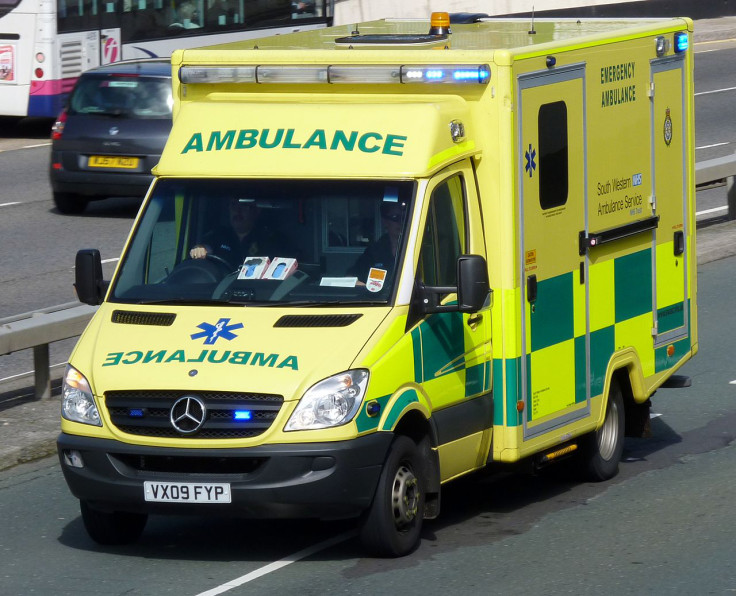 NHS bosses have launched an investigation after claims emerged that paramedics left a dead body on the floor of an ambulance station, so that they could finish their shift on time.
The claims emerged after a whistleblower contacted a local newspaper, claiming paramedics at East of England Ambulance Trust had left the body of a dead man on the floor next to dustbins at Ely ambulance station.
The body – thought to be that of a 32-year-old man – was originally found in Littlesport in Cambridgeshire, when an ambulance crew from another area was sent to collect it.
The body was then allegedly left in the garage of the ambulance station, instead of being taken to the mortuary at Addenbrooke's hospital in Cambridge, because taking it to a mortuary would have meant the crew working overtime.
The whistleblower claimed the ambulance crew left the body in a body bag beside bags of rubbish in the corner of the garage at the ambulance station.
The source told The Ely News: "Instead of continuing to Addenbrooke's mortuary with the deceased onboard, the out of area crew left the body in the corner of the ambulance station garage, next to the rubbish bins, and drove back to their own station – as they didn't want to be late finishing their shift, therefore failing to ensure the legal responsibility of continuity of the deceased to the morgue, let alone the dignity or compassion for the deceased."
MPs, including Stephen Barclay, the LibDem MP for North-East Cambridgeshire, called for an investigation.
Peter Bone, Conservative MP for Wellingborough, said: "It seems to be neglect of duty and needs to be looked at the highest level. I hope it is just an appalling one-off."
The East of England Ambulance Service confirmed that an investigation into an "incident involving the transportation of a deceased patient is under way".
Dr Anthony Marsh, chief executive of the East of England Ambulance Service said: "We are very sorry for what happened and have launched a thorough investigation. This involves working with the family and everyone who responded to the patient."
Kathryn Murphy of the Patients Association said: "I would hope that the appropriate measures are taken against the individuals who made such an inhumane decision at such a sensitive time."
© Copyright IBTimes 2023. All rights reserved.