Prince William will be having a change of career as he starts his new job next month as an air ambulance pilot.
The young royal spent two and a half years working as an RAF search and rescue pilot, before quitting the military last September.
He now faces five months of training before embarking on his new role with the East Anglian Air Ambulance (EAAA), based in Cambridge.
The Prince must pass 14 exams and a flight test in order to gain his air transport pilot licence, initially being employed as a co-pilot.
He will then fly a new aircraft called the EC145, which can carry two pilots, three medical crew as well as a patient.
According to a palace spokesperson, the Duke of Cambridge is "very much looking forward to" the next step in his career.
"The job will build on the Duke's operational experience in the Royal Air Force Search and Rescue force. During this time he undertook more than 150 search and rescue operations.
"He is hugely motivated by the idea of being able to help people in difficult and challenging situations. The air ambulance service does truly outstanding work and the Duke of Cambridge wants to make his own contribution to it," the spokesperson said.
The charity's medical director, Alastair Wilson, said he felt Prince William was well-suited to taking on the unique challenges that come with the role.
"The pilot is part of the team and he will be looking after patients with conditions that would be horrifying for many and some pilots may not like that very much," he said. "Compared to his role as a search and rescue pilot, he may be dealing with more injury patients than he is used to, but I'm sure he will adapt very well to that."
Patrick Peal, chief executive of the service, said he was "delighted" William had decided to join the organisation in a full-time role.
"We're looking to raise £7.5m a year to continue the lifesaving work and I'm sure that this will help to raise the profile of the charity.
"It is a very close-knit crew with the pilot operating closely with the doctor and paramedic so we need a strong team in every operation we go on," he added.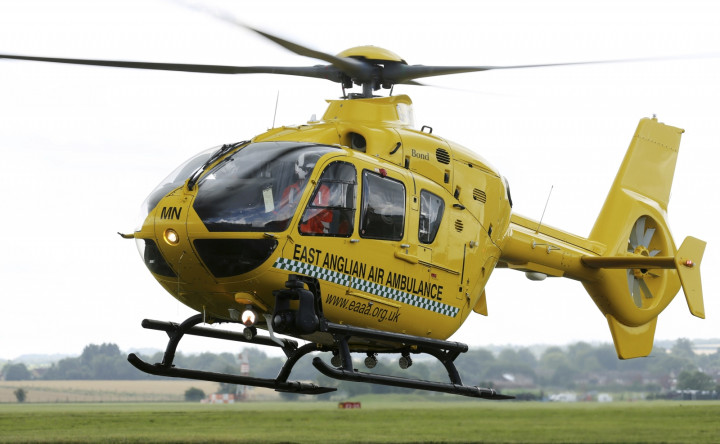 With his new employment the future king will be the first direct heir to the throne to become an ordinary PAYE company employee.
Prince William will be liable to pay income tax and national insurance. On his estimated £40,000-year a salary, William will pay tax of around £6,000 and national insurance contributions of £3,845.
Kensington Palace have said that he will donate his post-tax salary, estimated to be in the region of £30,155 per year, in full, to an as yet undisclosed charity.
Making a minimum two year commitment to his new role, it follows that William will not become a frontline royal until at least the age of 35.
The Kensington Palace spokesman said that while he will continue to carry out his royal duties, the new flying role would be his "primary occupation."
"This new job will be the Duke's primary occupation, although his roster will take into account the duties and responsibilities, he will continue to undertake on behalf of The Queen, both in the UK and overseas. This will include a foreign tour next year.'
"The Duke will also continue his work with his patronages and with the Royal Foundation of The Duke and Duchess of Cambridge and Prince Harry. But will this be his main role? Yes, definitely. He is totally committed to it. And the Duke has made clear that although he will be signing up for the mandatory two year contract, he hopes that the role will continue for longer than that."
Prince William's base will be 50 miles south of his new home with the Duchess of Cambridge and their baby, George, at Anmer Hall on the Queen's Sandringham Estate in Norfolk.
The family is expected to split their time between the Norfolk residence and an apartment at Kensington Palace in central London.