Michael Hutchence Suicide Secret: INXS Star Planned to Leaving Paula Yates Days Before Death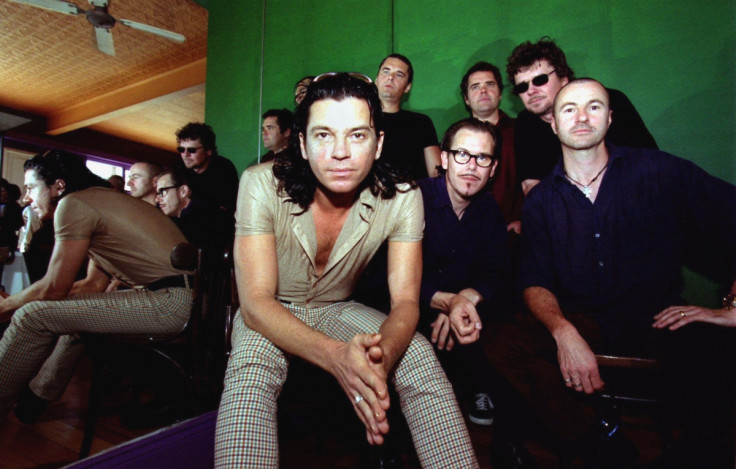 INXS frontman Michael Hutchence planned on leaving his partner Paula Yates just days before his suicide in 1997, it has been revealed.
Hutchence's former band mate Kirk Pengilly admitted he had kept it a secret for 16 years, in an interview with Australia's Channel 7.
"Just prior to his death that week, what he told me was that he had a plan in place to basically split up with Paula ... what can I say? That's what he told me," said Pengilly.
It came as part of a major interview with the five surviving members of INXS, who rose to prominence in 80s with hits like Original Sin and Never Tear Us Apart.
Band members Pengilly and Tim Farriss took a reporter back to the Farriss family home where the band first formed in 1977.
Speaking of Paula Yates, who Hutchence had one child with - Tiger Lily Hutchence – Pengilly said: "It seems as though perhaps Paula had a kind of on a mission from a long time ago to get Michael. And maybe he just couldn't get out of her web."
Yates was the former wife of Bob Geldof, with whom she also had children and who he gained custody of, as well as Tiger Lily.
"Michael hated Bob in the end so much, to think that he would end up as the sole parent of Tiger Lily would have been the most horrific thing he could have imagined," said Farriss. "But luckily for Tiger she had Bob at the end."
"When the time is right and she wants to meet us and get to know us, which I'm sure she will one day, we'll be there for her with open arms and I really, really look forward to that day," he added.
Andrew Farriss said of the Hutchence's death: "I find it hard to live with the thought that it happened, so you try to think of other things. But to be honest there really isn't anything else that makes any sense to me. So you just have to leave it at that."
The band's manager Chris Murphy added that he believes the singer's death is "the biggest unanswered question in rock n' roll."
© Copyright IBTimes 2023. All rights reserved.