German hacker Stefan Esser - better known as "i0n1c" - had earlier published photos on his Twitter account that suggested he had been able to jailbreak an iPad 2 running iOS 5.1. It now appears the hacker has also successfully hit upon an untethered jailbreak (beta) for a new iPad (running iOS 5.1).
In addition to "i0n1c", two other hackers - "MuscleNerd" and the popular "pod2g" have also been working on the public release of the untethered jailbreak for iOS 5.1.
There are reports that the iPhone Dev Team has jailbroken the new iPad (courtesy "MuscleNerd") and posted screenshots of the device running Cydia, according to RedmondPie. Now, "i0n1C" has gone one better and posted a video, on YouTube, elaborating on the untethered jailbreak for the new iPad.
Meanwhile, a report from Dev Team's blog post confirms that three generations of jailbreaks exist... thanks to "MuscleNerd", "i0n1c" and "chpwn".
i0n1c's Untethered Exploit
"Okay my iPad3,3 is now untethered jailbroken...," "i0n1c" tweeted earlier, with jailbreak screenshots accompanying his message on his Twitter home page. The announcement was followed by another update - a video.
The jailbreak community had to wait a long time for an untethered jailbreak on iOS 5, after the A4 untethered jailbreak that surfaced in December was followed by the Absinthe jailbreak for A5 devices in January. Considering the chain of events, this jailbreak is one of the fastest turnarounds we're likely to see.
Check out i0n1c's untethered jailbreak in action below:
MuscleNerd's Hacks
iPhone Dev Team's leading hacker - "MuscleNerd" - has also demonstrated his successful jailbreak on the new iPad running iOS 5.1. In a bid to share his success, the hacker has posted two screenshots on his Twitter account portraying the new iPad running the latest build of Cydia, which is 1.1.5.
Check out the screenshots depicting the hack in action below: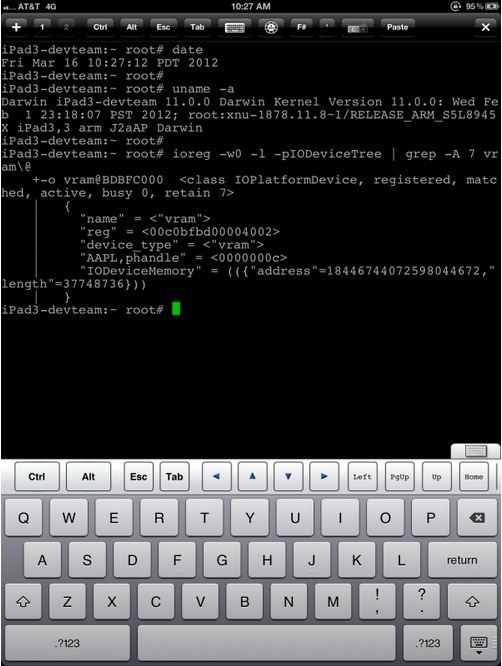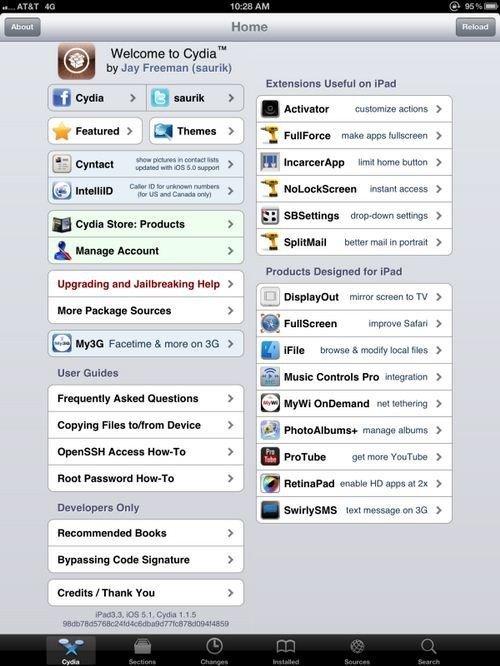 Chpwn's Third 'Different Method'
Despite being a late entry, hacker Grant Paul aka "chpwn" showcased the third method of the iPad jailbreak, adding to the excitement.
"Jailbroken iPad (3), using a different method by myself and @phoenixdev," the hacker tweeted.
Like other jailbreak hackers, he too posted screenshots depicting jailbreak in action on his Twitter page confirming his success.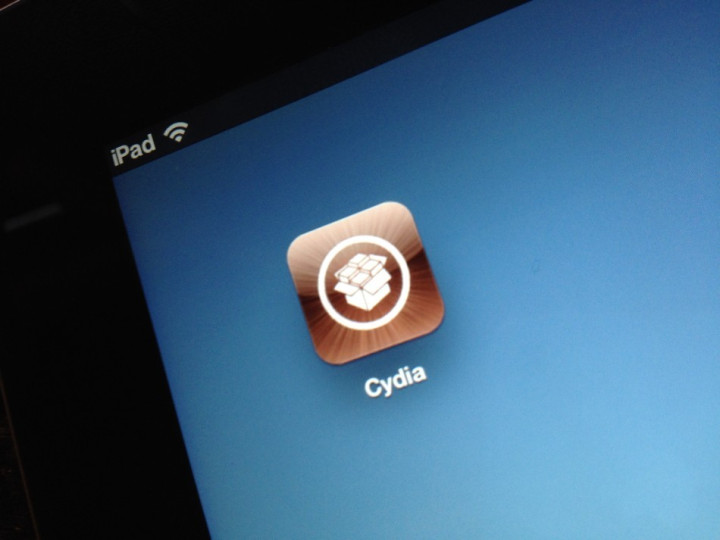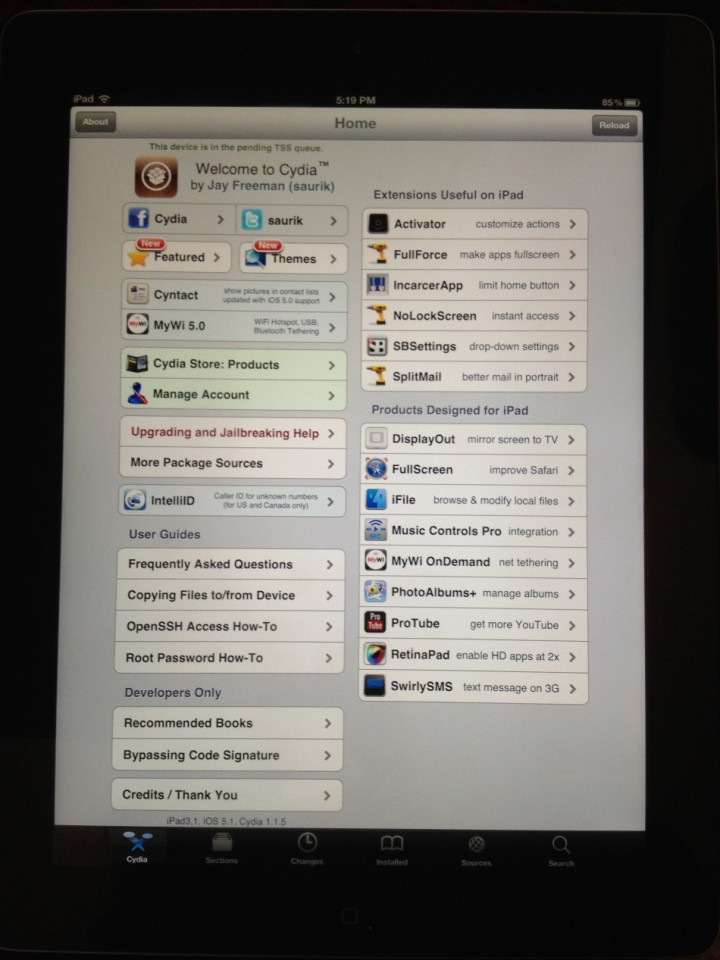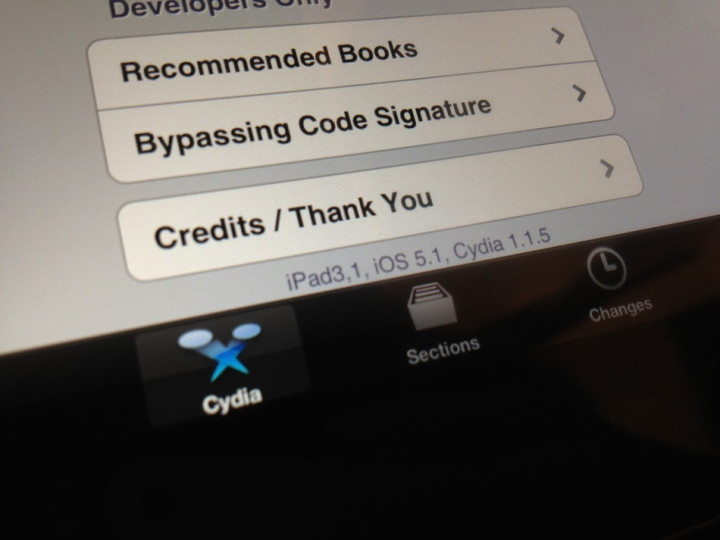 Given the multiple breakthrough attempts to successful jailbreak on the new iPad, it's indeed a treat for Apple lovers who have just bought the new iPad and eager to explore the jailbreak utilities on the device. That said, one may have to wait longer, as the new iPad jailbreak will not be available to the public anytime soon.
Despite no official confirmation on the jailbreak ETA, we can safely presume one of the three methods are a sure shot recipe for the expected public release in the near future.
MUST READ: iOS 5.1 Jailbreak: How to Unlock iPhone 4/3GS on iOS 5.1 Using Ultrasn0w Fixer
MUST READ: iOS 5 Jailbreak: How to Install Siri on A4 Devices Using Spire and Proxy Server [VIDEOS]