The jailbreak Dream Team only recently revealed information regarding the forthcoming release of an untethered jailbreak for iOS 5.1.
Apparently the release is likely to be based on existing untethered jailbreaks for iOS 5.0.1, which should be good news for iPhone 4S and iPad 2 users. Meanwhile, this is certainly only the start of the series of firmware jailbreak for the highly anticipated Apple A5 chip.
The advent of the Absinthe jailbreak a few weeks ago has opened doors for the development of a jailbreak for iOS 5.1. The release of the new iPad, accompanied by that of iOS 5.1., has again set jailbreakers on the hunting path. However, "Pod2g" and his band of brothers seem to be ready to unleash the untethered jailbreak which could tap the hidden potential of Apple's next-gen A5X processor.
It is no secret that iPhone Dev Team leader "MuscleNerd", German security researcher Stefen Esser and iOS developer Grant Paul successfully demonstrated their prowess in jailbreaking the third-generation iPad a few days back. However, the public release is pending, with technical concerns being cited.
In the mean time, to keep the publich happy, "Pod2g" has resorted to Twitter timeline updates, which should enable followers and the worldwide iOS community to keep tabs on the arrival of the jailbreak.
"But right now we (cdev) have some pieces of a userland jailbreak, but we miss some, and even if we had them all, there's weeks of work..." said Pod2g on his Twitter timeline.
All the while, the hacker is investing significant amounts of time into unearthing potential vulnerabilities and is understood be co-ordinating with the Chronic Dev Team, to make the big break a reality.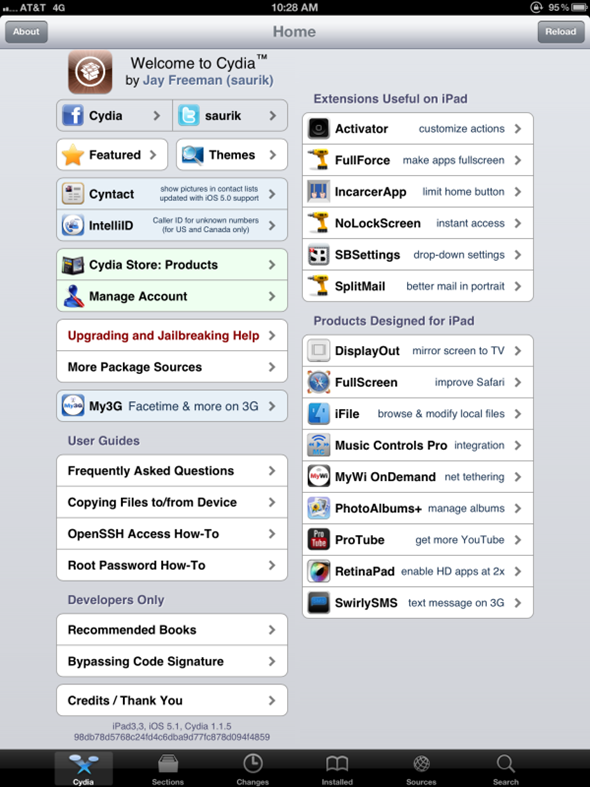 While the final public release for the jailbreak is still a distant dream, the pieces of the puzzle are slowly forming up, giving us a clue about the solution. Until then though, we may take solace with workarounds such as downgrading your iOS 5.1 to iOS 5.0.1 and then cracking the puzzle with Absinthe jailbreak for iPhone 4S and iPad 2.
For the time being, those of you running older A4 devices (i.e. iPhone 4, iPad 1, iPod Touch), can jailbreak the latest iOS 5.1 (tethered) by following the instructions posted here to jailbreak using Redsn0w or here using Sn0wbreeze.
MUST READ: iOS 5.1 Untethered Jailbreak: New Status Update for iPhone 4S, iPad 2 and New iPad from Pod2g and Chpwn
MUST READ: iOS 5.1 Untethered Jailbreak: Redsn0w, WebProNews and Softpedia Confirm "EasyRa1n RC5" Jailbreak for iPhone 4/4S as Total Fake
MUST READ: Downgrade iOS 5.1 to iOS 5.0.1: Developer Unearths a Way for iPad 2 and iPhone 4S